We are just a few weeks away from 2022 United Nations Climate Change Conference, more commonly referred to as COP27. This year, the 27th global summit takes place in Sharm El-Sheikh, in Egypt from November 6 to 18. This is the second time a Middle Eastern country hosts one of these summits. Morocco hosted COP22 five years ago.
Last year's climate summit, COP26, which was held in Glasgow, United Kingdom, was the first COP since the United States returned to the table after a period of President Donald Trump withdrawing from all climate negotiations. It was also the first climate summit in person since the pandemic started, and 2021 was one of the highest in terms of global climate disaster damage and losses. At COP26, global leaders thought they were at the tail end of the COVID crisis and were upbeat about the future.
However, since then, the world has changed a great deal. Russia has invaded Ukraine undermining Europe energy security, global inflation is at a 40 year high, and we are headed to economic recession.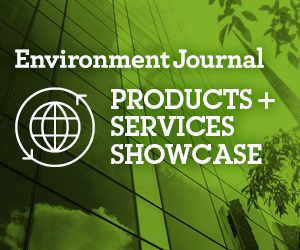 The heat is on
With the climate stakes higher than ever, the heat is on to advance the implementation of global climate adaptation and mitigation. Under the banner "Together for Implementation" the summit emphasizes project partnership and cooperation at a time of war and polarizing politics. The organizing committee is calling for movement from "Net-Zero" pledges to implementation, using the summit to convert last year's financial commitments into investments for decarbonization.
"I deeply believe that COP27 is an opportunity to showcase unity against an existential threat that we can only overcome through concerted action and effective implementation," stated Egyptian President Abdel Fattah El-Sisi in his welcome message to COP27.
Egypt is aiming to become the African champion of climate by ensuring that its own emissions continue to decline. In electricity generation, for instance, Egypt wants to lower its carbon emission by 33 per cent by 2030. By the same year, transport emissions are expected to decline by seven per cent, and the oil and gas sector's emissions should be 65 per cent lower. In terms of renewable energy, Egypt aims to accelerate its energy transformation, having a total of 42 per cent of renewables by 2035.
The overall Egyptian "green action plan" will require at least US$250 billion investment over the next 10 years, and Egypt's government wants to secure these funds through concessional loans and international grants particularly from Saudi Arabia, United Arab Emirates and Qatar.
Show us the money
What's on the agenda at COP27? Firstly, there will be an intense focus on climate finance to support climate mitigation and adaptation. Emerging economies will press hard on developed countries — the largest greenhouse gas (GHG) emitters — to deliver on their 2009 commitment to provide US$100 billion per year in climate funds for developing countries. This was prioritized at COP26 as well as the G20 in 2022 but hasn't gone anywhere since.
Secondly, where politics are failing, businesses will pick up the slack. We should expect more investments from large corporations who believe we are in the middle of a green industrial revolution. To be more specific, investments in low carbon projects in emerging markets alone should surpass a trillion dollars a year by 2025. The total investment expected in sustainability by 2025 will be approximately $5 trillion per year.
According to the latest green economy data from McKinsey & Company, growing demand for net-zero services and technologies are accelerating and could generate more than $12 trillion of annual sales by 2030 with key leading sectors including transport ($2.3 trillion to $2.7 trillion per year), power ($1.0 trillion to $1.5 trillion), and hydrogen ($650 billion to $850 billion).
Great expectations

We should not expect miracles out of these global summits. Particularly during market turmoil and geopolitical instability. What we should expect instead, is a stronger multilateral engagement towards the transformation of our economy and society. This transformation will have the private and public sector interact more closely to ensure climate risk is well integrated into decision making to better plan future investment and to convert climate risk into opportunities for all.
Andrea Zanon is an Environment, Social and Governance (ESG) strategy and resiliency advisor who has advised ministers of finance and over 100 global corporations on how to develop more resilience countries and societies.
Featured image: The location of COP27, in Sharm El-Sheikh, Egypt. Image credit: UN.