On February 27, 2019, Elizabeth Dowdeswell, Lieutenant Governor of Ontario and Chancellor of the Order of Ontario, announced 21 new appointments to the Order of Ontario, the province's highest honour. One of the recipients is Sue Carstairs, a veterinarian and wildlife custodian who is the executive and medical director of the Ontario Conservation Centre (home of Kawartha Turtle Trauma Centre).
Carstairs dedicates herself to saving, rehabilitating, and protecting Ontario's turtles and educating others about the importance of turtles to Ontario wetlands. She graduated from Ontario Veterinary College in 1987 and completed a Bachelor of Science in Wildlife at the University of Guelph, prior to this. Wildlife conservation has always been her passion, and her goal has always been to utilize her veterinary skills in projects that have direct conservation impact.
For many years, Carstairs worked in private practice, and founded and ran her own hospital. She then began working for charities including Toronto Humane Society, and gradually narrowed her focus exclusively to wildlife, running the Earth Rangers wildlife hospital until its' closure, and then working as a wildlife veterinarian at Toronto Wildlife Centre. She has also taught the wildlife course to veterinary technicians at Seneca College, since 2005, along with teaching a full wildlife medicine course to veterinarians and technicians, from 2006-2016.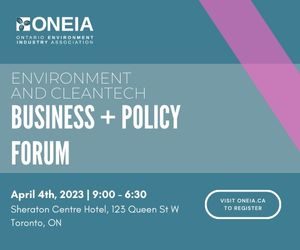 "On behalf of all Ontarians, I congratulate the 2018 Order of Ontario appointees. Members of the Order of Ontario exemplify, individually and collectively, the best qualities of good citizenship," said Dowdeswell. "Through their voluntary service, creativity, and the relentless pursuit of excellence, they demonstrate how we in Ontario are working to build a more just and sustainable future. The work and contributions of each appointee challenge us to take an active interest in where we live and how we care for the environment and one another."
The Order of Ontario honours individuals whose exceptional achievements have left a lasting legacy in the province, in Canada, and beyond. Members of the Order of Ontario come from all walks of life, represent diverse fields of endeavour, and have played an important role in shaping the province.
The Lieutenant Governor will bestow the honour upon the newest appointees during an investiture ceremony at Queen's Park on March 11, 2020.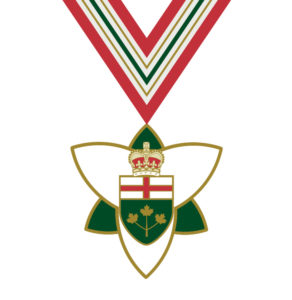 Since its establishment in 1986, 706 people have been invested with the Order of Ontario. Appointments to the Order are made on the recommendation of an independent advisory council based on nominations put forward by the public. The nomination deadline is March 31 each year. To nominate a resident or former long-term resident of Ontario for the 2020 Order of Ontario, click here.
For the complete list of recent appointees, click here.
Featured images from Seneca College.