WSP Global Inc. has announced the completion of its previously announced $1.4 billion acquisition of Enterra Holdings Ltd., the holding company of Golder Associates. Golder is a global consulting firm with approximately 7,000 employees and 60 years of experience in providing earth sciences and environmental consulting services.
The acquisition creates a new leading environmental services team in Canada. It expands on WSP's already robust group of industry professionals and complements it with Golder's talented team of national and global experts.
The combined footprint of the WSP-Golder team has the capability to tackle the toughest challenges in the Canadian environment from coast to coast to coast, along with combined expertise that has a demonstrated ability to remediate, innovate, and navigate projects while providing long-term solutions for clients.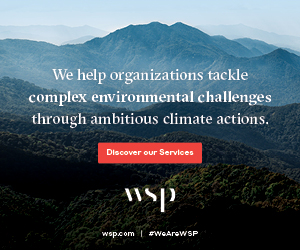 "I am confident that our focus on technical excellence and shared passion for innovation and collaboration will facilitate integration, while providing professional development opportunities for our employees and long-term value for our communities, clients and shareholders," said Alexandre L'Heureux, president and chief executive officer of WSP.
WSP also announced that Marie-Claude Dumas has been named president and CEO of WSP in Canada. Since joining WSP in January 2020, Dumas has served as global director of major projects and programs, executive market leader in Quebec, working closely with Canadian and global operations and leadership.
A member of the Ordre des ingénieurs du Québec, Dumas brings a proven track record as a global engineering and construction executive with over 20 years of multi-disciplinary management and consulting experience acquired with several multinationals.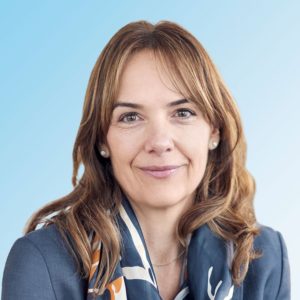 Marie-Claude Dumas, new president and CEO of WSP in Canada.
"As we have entered the last year of our strategic cycle, we are confident that Marie-Claude's extensive technical background, combined with her track record in major project delivery, will set the foundation for sustained growth at WSP in Canada, in addition to capturing the benefits offered by the Golder acquisition," said L'Heureux.
"After witnessing firsthand the undeniable talent and level of expertise of WSP in Canada over the past year, I am proud to continue to work alongside the Canadian leadership team as we pursue the organization's strategic ambitions to further our client-centric approach and people development initiatives," said Dumas.
Featured image: The Vancouver Convention Centre West engaged WSP to provide sustainability consulting in their pursuit of LEED for existing buildings. The centre registered under the most stringent version of LEED (version 4), achieving Platinum level and making it Canada's first LEED platinum existing building.