WSP Global Inc. has entered into a definitive agreement to acquire the Environment & Infrastructure business of John Wood Group PLC (Wood) for US$1.810 billion.
"The acquisition of Wood's E&I business will directly contribute to the realization of the ambitions we set out in our 2022-2024 Global Strategic Action Plan. WSP's leading Global Earth & Environment Consultancy will now have approximately 20,000 experts globally with increased capabilities and reach, including key expertise in the high growth water sector and an expanded offering to Federal and government clients," commented Alexandre L'Heureux, president and chief executive officer of WSP.
"Our platform will be increasingly diversified and resilient, with increased scale in geographies which we have identified for growth such as the United States, where our E&E team will double in size. We look forward to having the team from E&I join us as we expand our leadership in Earth & Environment together," he added.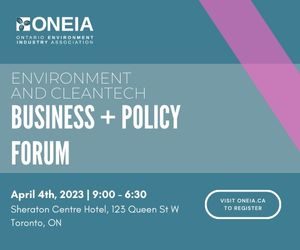 The transaction is aligned with WSP's 2022-2024 Global Strategic Action Plan and its long-term vision as it:
Expands the leadership of WSP's global Earth & Environment consultancy with approximately 20,000 experts, which will represent about one third of WSP's annual net revenues globally.
Adds US$830 million (approximately C$1,050 million) of net revenue expanding on WSP's stated goal of achieving greater than C$10 billion in net revenues by 2024.
Significantly increases WSP's presence in OECD countries, such as the US, Canada, and the UK.
More than doubles WSP's Earth & Environment practice in the United States to create nationwide leadership and scale, with longstanding relationships with federal, state, and local governments; and
Enhances WSP's scale and capabilities in the Water sector, which is now expected to represent a total of C$830 million in annual revenues globally.
Increases opportunity to provide consulting and engineering services for sustainable assets across our existing leading Transportation & Infrastructure, Earth & Environment and Property & Buildings franchises.
Provides significant opportunity to realize additional revenue by bringing together a broader range of expertise to WSP's and E&I's respective and complementary client bases.
"Throughout this process, I've been impressed with WSP's growth story, excellent capabilities, focus on clients and the future aspirations for its business," said Joe Sczurko, executive president of Environment & Infrastructure Consulting. "I'm incredibly proud of what our team has accomplished to get here, and I look forward to the new opportunities that will be created for our employees and clients by joining WSP."
Closing of the acquisition is subject to certain customary closing conditions, including the approval of Wood's shareholders, completion by Wood of a group reorganization to achieve separation of the E&I business, and applicable regulatory conditions. The acquisition is expected to be completed in the fourth quarter of 2022.
"We are very pleased to have agreed to this sale with WSP. This transaction will deliver significant value for our shareholders and marks a new chapter for Wood. It enables us to move onto our next strategic phase with the financial flexibility to accelerate our strategy to capture the growth opportunities ahead across both energy security and sustainability," said Robin Watson, chief executive of Wood.
Featured image of Kicking Horse Canyon. Credit: WSP Canada.