Team Calgary is welcoming WSP as the newest partner to join Calgary Economic Development's corporate partnership program at the highest investment level. Founded over 130 years ago, WSP provides strategic advisory, engineering and design services to clients in the transportation, infrastructure, environment, building, energy, water and mining sectors.
With 12,000 Canadian employees, and over 65,000 trusted professionals worldwide, WSP is united by the common purpose of creating positive, long-lasting impacts on the communities it serves through a culture of innovation, integrity and inclusion.
Team Calgary is a corporate partnership program that engages visionary thought leaders to help influence Calgary's economic growth. Partners help set the economic agenda for the city and gain added benefit through Calgary Economic Development's marketing efforts for their organization. WSP has joined Team Calgary at the Influencer level.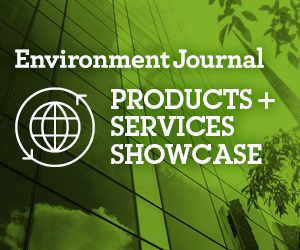 "It's important for WSP to work alongside business leaders from throughout the city and across the province to create the Calgary we all want to work, live and play in," said Peter Hatcher, WSP's Regional Leader for Western Canada and Territories, Ontario and the Atlantics. "Our team looks forward to strengthening our partnership with Calgary Economic Development to create a stronger, more sustainable community."
Cities thrive when infrastructure and community-building are inviting and accessible for all. Across Calgary, WSP has been involved in several key community projects including: The Bow building, the Calgary Ring Road, the National Music Centre, the Southeast and East Calgary Connector and the George C. King Bridge in the East Village.
WSP played a central role in developing the City of Calgary's Climate Adaption Assessment to proactively address climate change risks and potential adaptation actions for the city. The company was also recently named as part of the consortium that will deliver Phase 1 of the Green Line LRT.
"WSP has long supported a vibrant, healthy and accessible Calgary. Calgary is a city of opportunity, and we are pleased that WSP wants to partner with us to further contribute to the growth and momentum in our city," said Brad Parry, president and CEO of the Calgary Economic Development and CEO of the Opportunity Calgary Investment Fund.
Calgary Economic Development engages partners with initiatives that amplify their brand, culture and people. Team Calgary partners are given the opportunity to sponsor and participate at events, engage with Calgary Economic Development's Executive team and join B2B and B2G meetings and events throughout the year.
Featured image credit: Getty Images