The Government of Canada continues to support progress on three unique, Indigenous-led projects that are helping communities in Yukon and northern British Columbia adapt to the challenges posed by climate change.
Recently, Minister of Northern Affairs, Daniel Vandal, along with Parliamentary Secretary to the Minister of Economic Development and Official Languages (Canadian Northern Economic Development Agency), Larry Bagnell, met virtually with Carcross/Tagish First Nation (C/TFN) to learn about their community-led climate change monitoring program.
C/TFN has partnered with Tsay Keh Dene Nation (TKDN) and Chu Cho Environmental of Prince George, B.C., to build a community-led monitoring project that examines environmental data and Indigenous knowledge to create a holistic picture of how the climate is changing across C/TFN and TKDN traditional territories. The project combines tracking of current and historical climate trends with knowledge shared by Elders while also providing opportunities for youth mentorship and climate change awareness.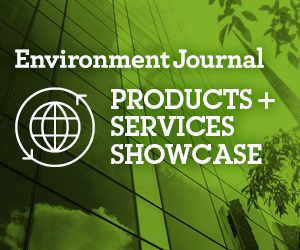 The Taku River Tlingit First Nation (TRTFN) is also leading a unique project to assess the impacts of climate change within their traditional territory. Climate change is causing many of the culturally significant ice patches to melt, exposing organic artifacts to oxygen and leading to rapid deterioration. The TRTFN ice patch mapping project will involve performing archaeological assessments to prevent the degradation of artifacts. Research will be guided by traditional knowledge, Elders and oral histories, when available, and heavily involve community, Elders, youth and Knowledge Keepers.
The Pelly Crossing Selkirk Development Corporation is leading the Selkirk Wind Resource Assessment project through the installation of a Sonic Detection and Ranging (SODAR) system. The initiative includes a feasibility study leading up to the construction of a renewable energy facility, including wind, solar and battery energy storage. Expanding clean energy within the region will have direct benefits for communities, including reduced reliance on diesel, job creation and revenue generation for Selkirk First Nation.
"These three unique projects are bringing environmental, social and economic benefits to Yukon and Northern British Columbia," said Vandal. "By empowering communities in their decision-making and supporting their vision for a green future, people working at the local level are finding solutions to tackle the effects of climate change. The end result will be healthier, more sustainable and resilient communities in the North."
The project funds were awarded as follows:
"Assessing the availability of local renewable energy resources through the Selkirk Wind Resource Assessment project represents a significant opportunity to bring environmentally responsible and economically viable clean energy production to the traditional territories of Selkirk First Nation and Yukon," said Zachary Fulton, CEO of the Selkirk Development Corporation.
"It seeks to develop wind as a winter renewable energy solution to displace Yukon's reliance on imported fossil fuels during our energy peaking winters and to introduce new technology to our citizens that creates jobs, improves resiliency, reduces energy costs, and reduces imported fuels and emissions."
As part of the Pan-Canadian Framework on Clean Growth and Climate Change, Crown-Indigenous Relations and Northern Affairs Canada has invested $134 million in more than 670 unique projects in northern communities for initiatives that monitor and assess climate change impacts, improve green energy infrastructure, and engage Indigenous communities on climate policy.