Environment Journal Advisory Board 2023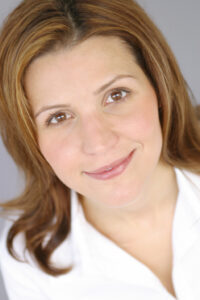 Chair:
Connie Vitello is editor of Environment Journal. She ideates and creates content for the platform and also provides support for affiliate Actual Media Inc. publications ReNew Canada and Water Canada. She is an award-winning editor and writer with decades of experience who enjoys providing in-depth coverage of interesting issues and innovative ideas. She is also integral in the execution of the award-winning EnviroExchange webinar series, and the annual Brownie Awards Gala and Excess Soils Symposium.
Members: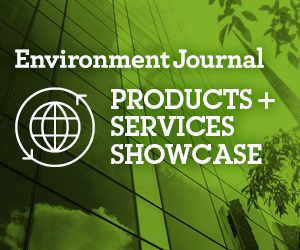 Kate Branch is a senior engineer and partner at Core6 Environmental and the executive director of the British Columbia Environment Industry Association. Her work focuses primarily on environmental risk and liability management in the context of property acquisition and construction for large infrastructure development projects. Her extensive experience working with B.C. environmental regulations is frequently called upon to review project elements in the context of relevant contaminated sites legislation and regulations, policies, procedures and best management practices.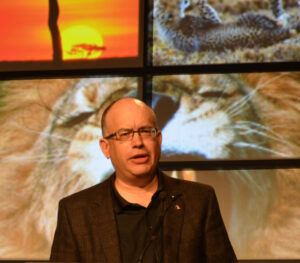 Joe Chowaniec is the executive director of the Environmental Services Association of Alberta. He has over 25 years experience with ESAA and has held many roles in the organization throughout his tenure.  His main responsibilities are the management of ESAA and the delivery of all ESAA events, including RemTech and EnviroTech.
Faith Edem is an economic advisor at Environment Canada where she implements Canada's bilateral climate finance portfolio that supports developing countries on climate governance systems, climate finance, mitigation action and key priority sectors. She is a sustainability actor passionate about the implementation of strategic policies and programs through an evidence based lens. She is also a published climate resilience author, recognized sustainability leader, public speaker and an awarded diversity and inclusion actor.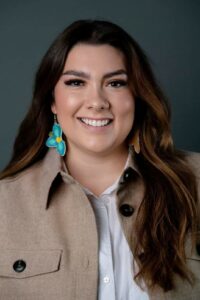 Sydney Howard, communications manager at Indigenous Clean Energy (ICE), is a proud Métis woman based in Vancouver, the traditional territories of three Local First Nations: the Musqueam, Squamish, and Tsleil-Waututh. Through her work at ICE, she collaborates and engages with Indigenous communities across Canada by providing support in the development and timely delivery of initiatives that support ICE's communications and online platform, the ICE Network. She is passionate about moving towards a more sustainable energy future and she believes that youth play an important role in leading us to this goal.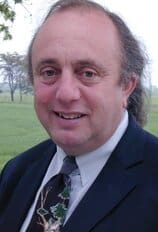 Colin Isaacs is a chemist with practical experience in administration, a municipal council, the Ontario Legislature, a major environmental group, and, for the past three decades, as an adviser to business and government. He is one of the pioneers in promoting the concept of sustainable development for business in Canada and has written extensively on the topic in the popular press and for environment and business platforms.
A
ndrew Macklin is a veteran journalist and former editor at Actual Media Inc., Environment Journal's parent company, who has made the switch into corporate communications as a media and public affairs specialist at WSP in Canada, the leading environmental consulting firm in the country. Macklin specializes in providing strategic communications development and execution, helping to provide thought leadership on the industry's biggest issues.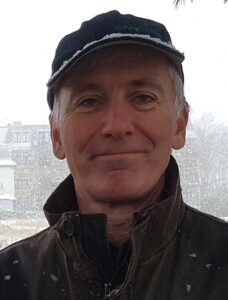 Jean Paquin has been working in the environmental field since 1975. From 1985 to 1991, he worked as technical director and director of research and development at Sanexen. Since 1991, he has been the vice-president of technology and a shareholder of the company. Over the years, he has acted as technical director for a variety of site remediation, decontamination and water treatment projects and has managed research and development projects. He has presented at several conferences and published technical environmental works and volunteers for various environmental initiatives and organizations, including Réseau Environnement.
James Sbrolla is a veteran of the financial and environmental industries. His career has been focused primarily on public and private companies in the clean technology sector. He is chairman of Environmental Business Consultants and serves on other boards including Actual Media and CHAR Technologies. Sbrolla is also an "Entrepreneur in Residence" in the Business Accelerator Program funded by Ontario's Ministry of Research and Innovation, a qualified expert for the Investment Accelerator Fund, and a widely-published journalist in business media.
Melissa Shweyer is the senior lead for communications at QUEST Canada. She's a change-maker with 11 years of progressive work experience in the charitable and not-for-profit sectors. She oversees the development, management, and delivery of QUEST Canada's marketing and communications strategy. As a Corporate Social Responsibility (CSR) enthusiast, she also manages a blog to share thoughts, ideas, and new ways of thinking about corporations and how they can make a positive impact.
Grant Walsom,
partner and senior remediation engineer with XCG Consulting Limited, has
over 28 years of experience. He is a Professional Engineer registered in Ontario and Alberta, a registered Consulting Engineer in Ontario, and a Qualified Person as defined by the Ontario Regulations (O. Reg.) 153/04 and 406/19. Walsom is actively involved with industry organizations, including the Ontario Environment Industry Association (ONEIA) and the Canadian Brownfield Network (CBN).

The purpose of the Environment Journal advisory board is to:
Attain valuable insights and diverse perspectives from industry experts;
Have communicators-at-large participate in various events across the country; and,
Meet or e-meet annually to discuss news and trends that will inform our content.