Environment Journal's Products + Services Showcase features the latest environmental products and services available to the Canadian market and beyond!
Products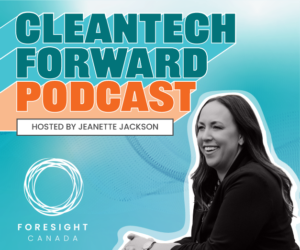 Canada and the world are facing the largest challenge we've ever confronted in the climate crisis. Canadian cleantech is a fast-paced, ever-changing landscape featuring a cast of amazing innovators who are dedicated to moving Canada toward net zero, and trying to mitigate the damage done by climate change.
Hosted by Foresight Canada CEO Jeanette Jackson, The Cleantech Forward Podcast shines a spotlight on the big thinkers who are leading climate solutions in Canada, and moving us toward net zero. Tune in to hear high impact conversations featuring Canada's most exciting cleantech startups, passionate climate advocates, industry success stories, and investor insights.
Stay on top of all of the exciting challenges facing the Canadian cleantech ecosystem, and learn more about the individuals who are working to overcome them and advance Canada's green transition.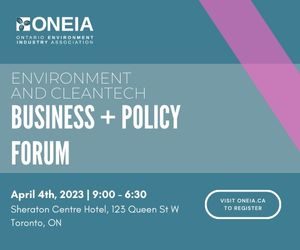 Never miss an episode. Subscribe to Cleantech Forward on Apple, Spotify, or anywhere else you listen. The Cleantech Forward Podcast is Supported by Gowling WLG.
—————————————————————————————————–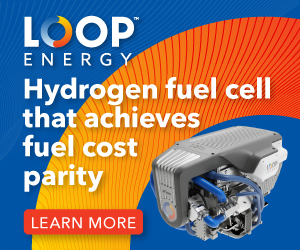 Loop Energy's next-generation fuel cell, the S1200 (120 kW), reaches new levels of performance, with up to 60% net system efficiency in cruise mode. Powered by our patented eFlow technology, we have improved the S1200's fuel efficiency over our existing products by a further 20%.
High fuel costs have often been the main challenge fleet operators face when adopting hydrogen-electric vehicles. While advancements in technology have closed the gap on how hydrogen fuel cells compare to diesel engines in terms of range, durability and operational uptime, fuel supply and prices have remained an obstacle.
But over the last few years, an increase in demand for clean and accessible energy has seen growth in infrastructure and supply of hydrogen. But the deployment of infrastructure is only half of the equation. The other half is the superior efficiency that hydrogen fuel cells offer fleet operators. This efficiency is the catalyst for lowering fuel consumption and ultimately driving down the Total Cost of Ownership of hydrogen-electric vehicles.
Following the launch of Loop Energy's S1200 fuel cell engine, fuel cost parity with diesel is now a reality for European fleet operators. The announcement marks a milestone for Loop Energy and the global hydrogen and transport industries. The S1200's ability to operate up to 60% efficiency in cruise mode makes it possible to bring the future forward.
Contact Loop Energy today to start your transition to a zero-emission fleet!
solutions@loopenergy.com +1 604 222 3400 loopenergy.com
—————————————————————————————————–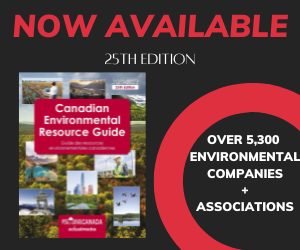 The 25th edition of the Canadian Environmental Resource Guide is the most complete national listing of major environmental companies, federal and provincial agencies, municipal governments, associations, and law firms, plus over 200 pages of industry statistics and conferences. Your print purchase includes free online access to thousands of current resources and references. Don't delay; contact Grey House Publishing today.
This Guide has something for everyone. Whether you're a student undertaking research, or a sustainability manager at a growing number of companies who are focused on Environmental, Social, and Governance (ESG) strategies, or an environmental steward anywhere, this is a powerful tool that has been carefully curated to make your mission possible. When we know better, we can do better.
Grey House Publishing Canada is a database publisher and its flagship directory, Canadian Almanac & Directory, published since 1847, remains the major resource for authoritative information that Canadian libraries, government offices and businesses have come to rely on for statistics, demographics and contact information. Stemming from this powerful database, Canadian Environmental Resource Guide, Associations Canada, Libraries Canada, Canadian Parliamentary Guide, Governments Canada, and Financial Services Canada provide immediate access to need-to-know information on these important government and industry segments.
For further information or to order CERG, click here.
———————————————————————————————–
Services
Stand out from the competition and get the visibility you need, from the team that knows your business. Actual Agency can create marketing that looks good, sounds great, and delivers results. We plan, write, design, deploy, and manage the metrics so you don't have to. Let us be your trusted partner for: Strategy, Communication, Website Design, Advertising & Lead Generation, Design & Branding, and Video Production.

Rates
Products + Services Showcase: $600
Products + Services Showcase and Enviro News & Views Newsletter: $1,000


Looking to join the list? Find out about all the options.
Please contact:
Jackie Pagaduan
Business Development Manager
Actual Media
416-444-5842 ext. 0112
jackie@actualmedia.ca