Past Issues
Enviro News & Views is published by Environment Journal and delivered to inboxes across Canada every Tuesday. Here is a summary of our past editions: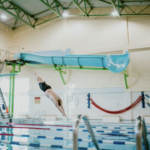 09.07.2021
Green Economy Surges
Read More
The AYR Motor Centre in Woodstock, NB, is well on its way to increasing energy efficiency and decreasing carbon emissions after cutting energy emissions in half.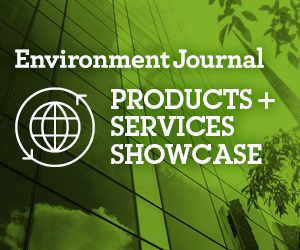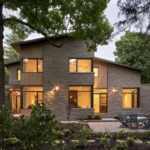 08.31.2021
Net Zero Incentives
Read More
The dream of having a net zero home is now within for reach for homeowners and prospective buyers, thanks to new initiatives across Canada.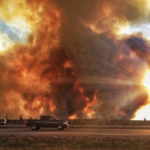 08.17.2021
Crisis Communication
Read More
Increasingly extreme weather experiences mean it's more important than ever to communicate clearly and proactively about climate science and climate action strategies.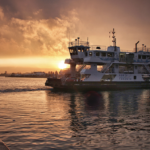 08.10.2021
Net Zero Transportation
Read More
The first electric ferry in Canada demonstrates how it's possible to eliminate greenhouse gas emissions from a busy airport ferry operation.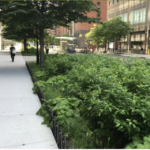 07.27.2021
Green Streets
Read More
Finding green infrastructure solutions in large cities, that can help to ensure municipalities maximize benefits and minimize their footprints.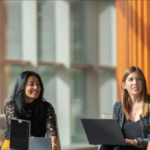 07.20.2021
Women's Work
Read More
How we can start empowering women to work in science, technology, engineering, and math (STEM) positions, and join the environmental sector.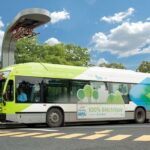 07.13.2021
Targeting Net Zero
Read More
Targeting net zero with transformational transportation plan, zero waste municipal initiatives, First Nations climate action projects, and more.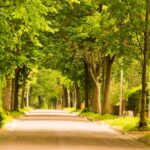 07.06.2021
Survey Says
Read More
Survey results on environmental considerations for water asset renewal, national climate accountability law, net zero leaderboard for Canadian organizations, and more.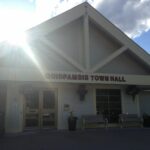 06.29.2021
No Project Too Small
Read More
A New Brunswick municipality accelerates the adoption of smart energy programs, natural infrastructure funds announced, Hydro-Québec adds solar power to company's grid, and more.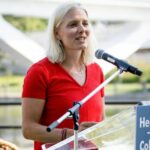 06.22.2021
McKenna Makes Big Moves
Read More
Infrastructure Minister Catherine McKenna explains how she's making moves toward a cleaner and greener Canada, assessment of carbon pricing, Indigenous Guardians initiatives, and more.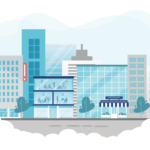 06.15.2021
Sustainable Risk Management
Read More
Sustainable risk management for net zero buildings, climate action highlights at G7 summit, greener homes grants for energy efficiency retrofits, and more.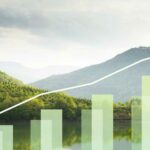 06.08.2021
Actioning Climate-Related Disclosure
Read More
How to turn climate-related disclosures into action, national program to support smart grids and renewable energy projects, net zero carbon concrete partnership, and more.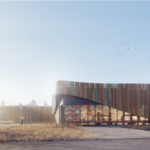 06.01.2021
Sustainable Design
Read More
Largest carbon-neutral First Nations development in Canada, low carbon communities funds, Environment Week initiatives and highlights, circular economy stewardship, and more.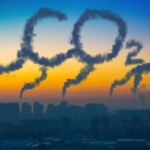 05.25.2021
Carbon Pricing vs. Carbon Tax
Read More
Carbon pricing versus carbon tax for effective emissions management, legislation to curb plastics pollution, clean energy storage project receives federal support, and more.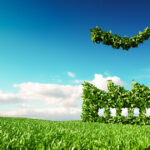 05.19.2021
Net Zero for No Extra Cost
Read More
Reimagining energy efficiency retrofits to get to net zero targets, smart energy district to fuel low carbon learning, Great Lakes plastics cleanup, sustainable governance, and more.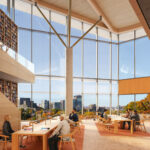 05.11.2021
Low Carbon Countdown
Read More
Examining strategies for federal net zero building policies, green investment funds with triple bottom line, environmental services and cleantech initiatives, and more.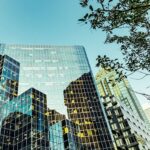 05.04.2021
Planet, People, Profit
Read More
Contemplating the impacts of corporate sustainability, survey on meeting net zero targets, progress on coastal cleanups, sustainable tech commitments, and more.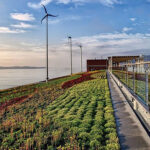 04.27.2021
Unpaving Paradise
Read More
Green infrastructure policies for a resilient recovery, global net zero banking alliance spearheaded by Canadian economist, climate action governance, and more.