The Government of British Columbia and BC Hydro have launched BC Hydro's new five-year electrification plan. The plan will make it easier and more affordable for people to efficiently use more of B.C.'s clean electricity in place of fossil fuels to power their homes and buildings, businesses, and vehicles.
"From heat waves to wildfires, we are already seeing the devastating effects of climate change. Here in B.C., we have accomplished a lot with North America's most progressive plan to reduce carbon pollution – but the scale of the crisis means we must act with even more urgency," said B.C. Premier John Horgan. "Working together with BC Hydro, we will help more people and businesses become less reliant on fossil fuels and use more affordable, made-in-B.C. hydroelectricity. As a clean-energy powerhouse, we have a huge opportunity to tackle the climate crisis while building a stronger and more resilient B.C. – for everyone."
BC Hydro's Electrification Plan – A clean future powered by water – proposes new programs, and incentives to advance the switch from fossil fuels to clean electricity in homes and buildings, vehicles and fleets, businesses and industry, and attract new energy-intensive industries to British Columbia.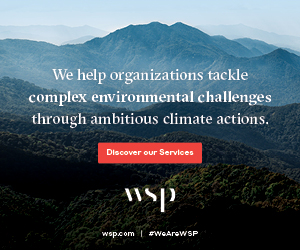 BC Hydro plans to invest more than $260 million to implement the plan over the next five years, including nearly $190 million to promote fuel switching in homes and buildings, vehicles and industry, and more than $50 million to attract new industries to B.C. that are looking for clean power to run their businesses and reduce their carbon footprint. The plan also includes programs to reduce the time required to get customers connected to BC Hydro's grid.
As more customers increase the use of electricity, BC Hydro's energy sales will increase, providing more revenue to cover its fixed system costs and helping keep rates low for everyone. BC Hydro estimates that if the electrification plan is fully realized, customer rates will be about 1.6% lower by 2026 compared to what they would be if there were no plan.
"When we switch to using clean B.C electricity, we're actually choosing water power to run our homes, vehicles and businesses instead of gasoline, diesel or natural gas, and that's a smart choice," said Bruce Ralston, B.C.'s Minister of Energy, Mines and Low Carbon Innovation. "BC Hydro's electrification plan will help us reduce emissions and keep rates lower, attracting new clean investment and innovation to B.C. and generating economic development and good, sustainable jobs."
If actions in the plan are fully realized, the plan will result in incremental greenhouse gas (GHG) emission reductions of more than 930,000 tonnes per year by 2026. That is equivalent to taking approximately 200,000 passenger vehicles per year off the road.
"One of the biggest advantages we have to cut carbon emissions and create new economic opportunities for people in B.C. is through our abundant renewable energy," said George Heyman, B.C.'s Minister of Environment and Climate Change Strategy. "We need to electrify more of our daily activities – like driving, heating our homes and powering our industries – with clean power. BC Hydro's electrification plan sets out significant new actions to help us meet our CleanBC climate targets and build for a net-zero emissions future."
The plan builds on existing BC Hydro and provincial rebates and customer supports for the installation of heat pumps and electric vehicle chargers and electrification measures from CleanBC, and new recommendations from Phase 2 of the BC Hydro Review, including the discounted CleanBC Industrial Electrification Rates that were announced in January 2021. With as much as $20 million in incentives and study funding to support the production of hydrogen, the plan also helps to advance the B.C. Hydrogen Strategy released in July 2021.
The electrification plan complements BC Hydro's long history of Power Smart energy efficiency and conservation programs (demand side measures) that help customers reduce their energy use and save money on their bills.
BC Hydro's electrification plan was filed with the B.C. Utilities Commission as part of BC Hydro's Fiscal 2023-25 Revenue Requirements Application on Sept. 1, 2021.
With an average of 98 per cent of its electricity generation coming from clean or renewable resources (primarily hydroelectric generation), B.C. is the cleanest jurisdiction in western North America.
CleanBC commits the province to achieving net-zero emissions by 2050 and is supported by $506 million in incremental investments over three years in Budget 2021.
To learn more about BC Hydro's Electrification Plan, visit www.bchydro.com/electrificationplan