British Columbia-based investment group Regenerative Capital Group (RCG) has recently launched their "CEO in Residence" cohort call for applications. Their goal is to show that people, planet, and profit can be aligned when business is regenerative.
The fund and CEO-in-Residence program is based on the Entrepreneurship through Acquisition (ETA) model. Selected applicants will be provided a salary and training as these leaders search for an already-successful business to acquire (e.g. owner retiring soon). Once identified, RCG purchases the company, and the new leader joins as CEO, guiding the company to new growth alongside adoption of regenerative business principles. Meaningful equity for the new leader is vested as social and environmental impact milestones are achieved.
This opportunity will appeal to those working in the social enterprise and nonprofit space who really want to transform traditional businesses to be net positive. The investment category of ETA has overperformed historically, with an uptick of recent attention in the U.S. In Canada, it's still a greenfield space with very few players, meaning ample opportunity for change.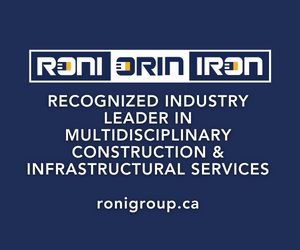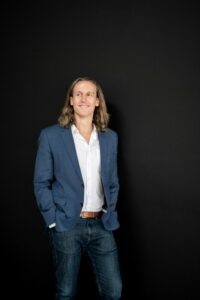 Cordell Jacks, CEO, co-founder, and General Partner at Regenerative Capital Group (RCG). Prior to launching RCG in 2022 with his business partner Mike Miller, Cordell was an executive at several cleantech companies focused on global circular economy initiatives. He was also founder and global director of an international NGO initiative focused on market-development programs, and has spent the majority of his career creating innovative social finance mechanisms for environmental and social impact. 
What problems is the initiative solving?
Environmental: While sustainability is focused on simply reducing human activities' harm to the planet, regenerative business goes beyond reducing harm and actively seeks to restore and revitalize natural systems through innovative and restorative practices.
Ageing population: With baby boomers in the midst of retirement, the biggest component of Canada's economy—small businesses—is changing hands now and in the next decade. This is an opportunity not only for a change in ownership, but to upgrade leadership, capital, and impact. Canada needs driven entrepreneurs to take the reins of these businesses in a positive way, preserving jobs and communities from coast to coast to coast.
Economic: Regenerative Capital Group trains and invests in entrepreneurs as tomorrow's leaders of our economy, incentivizing them to transition existing, successful small and medium-sized businesses to become regenerative in nature, moving us towards a more regenerative economy.
Since small and medium businesses are such a large part of the economy, the opportunity to have an impact on people and the planet by transforming them to be regenerative is almost unparalleled.
The CEO-in-Residence program
Now until September 15, the CEO-in-Residence program is calling on ambitious entrepreneurs who are ready to drive regenerative business as CEO of the company they acquire through Regenerative Capital Group's 2023 Search Fund. The multi-million-dollar fund will finance the purchase of one small to medium sized business for each selected searcher. No risk capital is required on the part of searcher entrepreneurs, making the initiative available to everyone.
Four to six applicants will be selected through Regenerative Capital Group's  vetting process. Selected Searchers will be trained and mentored through the process of finding the company they will acquire with Regenerative Capital Group and lead.
For further information, attend CEO-in-Residence online information sessions or contact Regenerative Capital Group.
Featured image credit: Getty Images