Today the federal government announced substantial investments for clean power projects, zero-emission buses, and building retrofits. Prime Minister Justin Trudeau joined Minister of Infrastructure and Communities Catherine McKenna and Canada Infrastructure Bank (CIB) board chair Michael Sabia to announce $10 billion in targeted investment priorities.
The new Growth Plan will include funding for initiatives that align with federal government priorities, but also address clear funding needs for infrastructure development, including green recovery initiatives, across Canada.
"Canada's infrastructure plan invests in thousands of projects, creates jobs across the country, and builds stronger communities," said Minister McKenna. "The Canada Infrastructure Bank is critical to expanding Canada's ambition by bringing in the private sector to get more infrastructure built. The Bank's $10-billion Growth Plan, focused on investments in broadband, clean energy, retrofits, and agricultural irrigation, will create 60,000 jobs, grow the economy and help build a low-carbon future."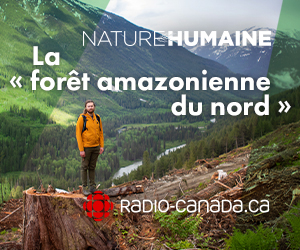 The Growth Plan will invest in five major initiatives:
$2.5 billion for clean power to support renewable generation and storage and to transmit clean electricity between provinces, territories, and regions, including to northern and Indigenous communities;
$2 billion to connect approximately 750,000 homes and small businesses to broadband in underserved communities, so Canadians can better participate in the digital economy;
$2 billion to invest in large-scale building retrofits to increase energy efficiency and help make communities more sustainable;
$1.5 billion for agriculture irrigation projects to help the agriculture sector enhance production, strengthen Canada's food security, and expand export opportunities; and
$1.5 billion to accelerate the adoption of zero-emission buses and charging infrastructure so Canadians can have cleaner commutes.
An additional $500 million within the $10 billion Growth Plan will be targeted at project acceleration. Proposed projects that meet the CIB criteria, and are likely to get built, can obtain funding support for early works construction activities and project development. This can include the hiring of engineers, conducting studies, and hiring lawyers. This investment will accelerate the initial stages of development, resulting in a faster delivery of the project overall.
The $10 billion investment is expected to lead to project announcements in the coming months. environmentjournal.ca will report on these as details become available.
Prime Minister Justin Trudeau makes the $10 billion infrastructure
funding announcement on October 1, 2020.