The majority of Canadian consumers (69 per cent) expect companies to partake in solving sustainability issues and 61 per cent of Canadian consumers will pay more attention to the environmental impact of what they consume, according to the EY Future Consumer Index Survey. Knowing that Canadians are holding the organizations they support accountable for making certain that green practices and sustainable initiatives are implemented, credit unions across Canada are working to ensure they're doing their part.
Credit unions across Canada are increasingly implementing sustainable practices throughout more than 1,600 locations across the country.
Paper Waste: 55 per cent of credit unions are reducing paper waste through specific programs (2021 CCUA survey results).
Waste Management: 23 per cent of credit unions are maintaining robust waste management programs to divert materials away from landfills (2021 CCUA survey results).
Eco-loans and Responsible Investment products: 38 per cent of credit unions offer eco-loans and/or responsible investment products to their members/clients to incentivize them to make greener financial and lifestyle choices.
Information Technology (IT) waste: 34 per cent of credit unions are reducing IT waste with procurement guidelines; by optimizing equipment processes and/or participating in local and regional recycling programs.
Supporting the transition to a low-carbon economy: 21 per cent of credit unions are lending to social enterprises, co-operatives or other businesses that have an explicit mission to address social and/or environmental issues.
And here are some of the unique initiatives specific different credit unions are implementing: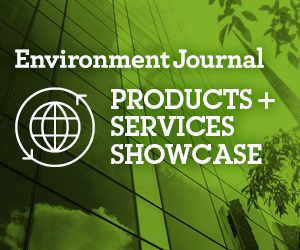 East Coast Credit Union: Through a multi year-long partnership with Bullfrog Power, over the years they have retrofitted their branches and headquarters and set up different electrical charging stations for their members. In 2021, East Coast Credit Union committed to housing a ground-mount solar system next to one of their branches and help extend a walking trail in the St. Andrews community.
PenFinancial: PenFinancial is also proud to choose 100% renewable energy with Bullfrog Power as part of its commitment to sustainability. After just 4 months, they've been able to avoid 46 tonnes of CO2e, which is equivalent to removing 10 vehicles off the road for a year.
Libro: Offers Responsible Investments to their Owners. Responsible Investments actively make a positive impact on people and our planet. This responsible investing refers to the inclusion of environmental, social, and governance factors (ESG) in the selection and management of investments. It's more than just screening for "good and bad" companies. It's actively working with these companies to improve their practices and their impact.
Vancity: They have invested more than $28.1 million into supporting local non-profit and charitable organizations. Vancity has been carbon neutral since 2008. Their goal is to measure and reduce greenhouse gas emissions.
"Canadian credit unions recognize climate change as a top priority. Today, credit unions across the system have developed an array of initiatives that support their environmentally-friendly ethos," says Indi Madar, community impact and ESG advisor at the Canadian Credit Union Association.
Madar points to the example of PenFinancial in Ontario, which has partnered with Bullfrog Power to transition all PenFinancial locations to green electricity and green natural gas to reduce the credit union's carbon footprint. Also, in Nova Scotia, East Coast Credit Union developed the St. Andrews Low Carbon Initiative, which focuses on extending the walking and biking trail around St. Andrews and establishing a ground mount solar system to reduce the community's carbon footprint.
Similarly, NBTA Credit Union launched the Greener Home Loans program, which offers preferred rates in loans to members upgrading their homes to more efficient technology. Vancity Credit Union has a long history of promoting sustainable practices and became the first Canadian financial institution to join the net-zero banking alliance.
"Over the past few years, CCUA's Climate Action Working Group [comprised of credit unions from all provinces except Quebec] has led various learning and development opportunities to support the sector's understanding of climate-related risks, opportunities, and disclosures," adds Madar.
New this year, CCUA is offering a four-week cohort, Sustaining and Restoring our Earth, designed to help members understand the impacts of business on Earth and how to align business strategies with sustainability practices to help protect the Earth and attain a competitive advantage in the marketplace.
For further information, click here.