In a survey of reporters and editors across the country, climate change was chosen as the 2019 Canadian Press' News Story of the Year. For many editors, the decision to rank climate change the number one story comes both from the impact it had in 2019 and its expected dominance in the future.
Indeed, this year Environment Journal helped to shine a light on unprecedented climate change action from government, industry and advocacy groups for its growing readership. We also explored the complex issues that continue to confound environmental and economic solutions.
The Canadian Press, a national news agency headquartered in Toronto, Ontario, has provided news to a variety of national and global outlets for more than a century. The agency points to several examples of why the climate change issue captivated so much press in 2019.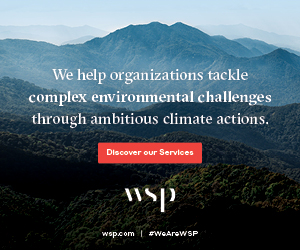 Key climate change events covered:
Ottawa held one of the largest mass protests in Canadian history;
National price on carbon pollution was introduced;
Vote in Parliament to declare a climate emergency in light of record-breaking floods, fires, major storms, cold snaps, heat waves, longer winters, and shorter growing seasons;
Saskatchewan, Ontario and Alberta took Ottawa to court over the federal carbon tax;
The new federal environmental-assessment process for major projects makes climate change one of the considerations.
Quotes on climate change:
"2019 was like the year of climate awakening for Canada."
— Catherine Abreu, executive director of Climate Action Network Canada
"I don't think it can be anything but climate change. It is gripping our attention, our reality and our imagination."
— Julie Carl, senior editor of Toronto Star
"There's no bigger story than the human-made altering of our own planet — even if you don't believe it."
— Paul Harvey, senior editor at the Calgary Herald and Calgary Sun
"The vast majority of Canadians said, 'We want aggressive action on climate' but the vast majority of Canadians also are pragmatic in terms of saying, 'But we want to do this in a frame of doing this in a prosperous economy.'"
– Jonathan Wilkinson, Minister of Environment and Climate Change
The Canadian Press calls climate change a defining and troubling issue for the Liberal government. While Prime Minister Justin Trudeau ran on a promise to ramp up Canada's environment policies, including setting a path to reduce greenhouse gas emissions and fix Canada's environmental review process for major projects, he also supports the Trans Mountain pipeline project.
Governments in Canada are faced with difficult choices ahead, given the need to reduce emissions drastically without undermining an economy where oil, gas, manufacturing and transportation are important. Unlike some smaller nations, Canadians live far apart, in cities built around automobile transportation, and in places where heating and electricity needs in the winter months are necessary and costly.
It will be interesting to see how environmental leaders, energy sector stakeholders and the Canadian public debate and reconcile the critical climate change issue in 2020.
Featured image by Markus Spiske @markusspiske