At the 15th Conference of the Parties to the United Nations Convention on Biological Diversity (COP15), Canada, along with 195 other countries, adopted the historic Kunming-Montréal Global Biodiversity Framework. The Framework aims to safeguard the world's nature, halt and reverse biodiversity loss by 2030, and put nature on a path to recovery by 2050.
With this in mind, Steven Guilbeault, Minister of Environment and Climate Change, recently launched consultations with Canadians on the 2030 Biodiversity Strategy for Canada. Canadians are being asked to provide their thoughts on biodiversity priorities and are encouraged to take part in engagement efforts that will take place over the coming months—including an online survey is available to the public until July 14th.
"Building off the momentum of hosting COP15 in Montréal last December, we are inviting Canadians to join in and speak up to help shape our domestic strategy for implementation of the Kunming-Montréal Global Biodiversity Framework," said Steven Guilbeault, Minister of Environment and Climate Change. "Through this discussion, we want to bring forward the full diversity of Canadian perspectives so that we can build an ambitious and inclusive strategy. Nature cannot wait for us. We need to act now."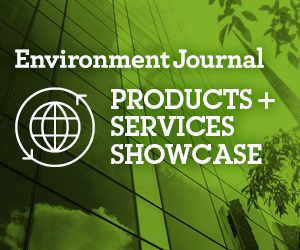 Although countries are only expected to submit their implementation plans for the Kunming-Montréal Global Biodiversity Framework at COP16 in 2024, Canada is leading the way as one of the first to develop and implement its domestic strategy.
Minister Guilbeault also hosted a National Biodiversity Symposium to further engage Canadians in the development of Canada's 2030 Biodiversity Strategy. The Symposium featured active engagement with different levels of government, representatives of Indigenous groups, key stakeholders from the private sector, non-governmental organizations, academia, women, youth, and local communities to discuss Canada's path forward on protecting and conserving biodiversity.
As a large and biodiversity-rich country, Canada is driving global action through historic investments and ambition in international negotiations. The Government of Canada launched the largest campaign in Canadian history to conserve nature, backed by over $5 billion in investments, with a goal of protecting 30 per cent of land and water by 2030, in full partnership with Indigenous peoples.
The launch of consultations was well received by several environmental organizations.
Nature Canada, and its network of over 1,000 nature groups, was one of the organizations to mobilize across Canada in support of the recent Kunming-Montreal Global Biodiversity Framework signed at COP 15 in Montreal in December.
Nature Canada welcomes the federal government's important step forward in developing and delivering a national biodiversity strategy and action plan to halt and reverse nature loss in Canada.
Nature Canada's Executive Director Emily McMillan spoke at the launch, thanking Minister Guilbeault for his leadership and urging him to deliver a comprehensive action plan together with an accompanying accountability law by the end of 2023.
"We are experiencing a mass extinction on the scale of the loss of the dinosaurs. The crisis is urgent and we must meet it with urgency," said McMillan.
Nature Canada encourages all who care about nature in their communities—whether birders, gardeners or hikers—to participate in the consultations.
"The health, security and economic well-being of Canadians—and people around the world—depends on our success in halting the degradation and destruction of forests, wetlands, grasslands and oceans this decade," said McMillan. "Achieving that goal will require the engagement of all federal departments, other levels of government, Indigenous nations and all Canadians."
The federal government is making steady progress, having protected over 300,000 square kilometers of land since 2015, which is around half the size of Manitoba, and gone from one per cent to 14 per cent of the oceans protected. However, more progress is needed to stop biodiversity loss and the degradation of ecosystems.
Today and tomorrow Minister Guilbeault is meeting with federal, provincial, and territorial (FPT) ministers and national Indigenous organizations to further discuss collaboration on conservation, wildlife, and biodiversity.
The National Biodiversity Symposium video:
Featured image credit: Unsplash/Scotty Turner.