Endress+Hauser Canada is celebrating three decades of serving the process automation needs of Canadians. Over the years it has become a global leader in measurement instrumentation, services and solutions for industrial process engineering.
The company was incorporated on May 1, 1990 and opened offices in Burlington, Ontario and Montreal, Quebec. Since then, offices have been added in Calgary and Edmonton, Alberta. A new 47,000 square foot Customer Experience Centre in Burlington, which is designed to achieve LEED Gold certification, will commence construction as soon as possible.
"It's been a memorable three decades, full of extraordinary achievements that have also put us in a position to do extraordinary things in the future," says Anthony Varga, CEO and general manager of Endress+Hauser Canada. "We have an incredible portfolio of best-in-class products and solutions, capable of keeping our customers on the cutting edge for many years to come.  Our ability to support our customers throughout a project timeline or product life cycle is second to none and we believe we are quite unique in that respect."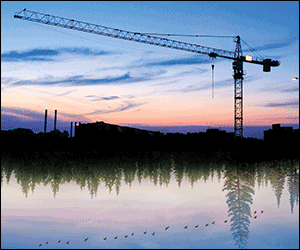 The Burlington facility will leverage those strengths with its Process Training Unit (PTU), a calibration laboratory, an expanded workshop and a large training centre.  The PTU concept, featured in Endress+Hauser facilities globally, is essentially a pilot plant with a wide range of instrumentation installed. Customers can try out products before purchasing them or familiarize themselves with how they work before installing them in their operations.  Endress+Hauser utilizes partnerships with best in class companies such as Rockwell Automation and Samson Controls to create a completely hands on and integrated technology demonstration platform that is unmatched.
It would have been hard to imagine such a facility in Canada 30 years ago as the company opened its doors with 13 employees. Today, it has more than 140, with sales coverage for the entire country, either through internal staff or authorized partners coast to coast.

The original focus on Ontario and Quebec and on water and wastewater, food and beverage, and mining customers has been broadened to cover all parts of the country and all industries including the oil and gas and petrochemical sectors of Western Canada.  The company's technical support capability has expanded accordingly, as have the product offerings that include sensors, instruments, systems and services for level, flow, pressure and temperature measurement as well as analytics and data acquisition set standards in quality and technology.
Endress+Hauser's production centres are located in 12 countries, and its strong partner network guarantees competent worldwide support.
For further information, click here.