With the COVID-19 crisis reinvigorating the spirit of teamwork and stewardship across the country, the team at Environment Journal and parent company Actual Media is also more committed than ever before to make a positive impact on the resilient and sustainable recovery of our communities.
Actual Media Managing Editor Andrew Macklin recently participated in a shoreline cleanup by the Humber River. The organizer of the annual cleanup, James Sbrolla, is a founding advisor to Actual Media and has worked in the financial and environmental industries over the course of his career.
"With COVID-19 restrictions easing, it's time for us to look at getting back to some of the positive initiatives that we can all partake in, including activities like shoreline cleanups," said Macklin. "We can have a positive impact on our environment while still respecting the need for physical distancing."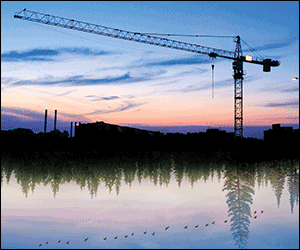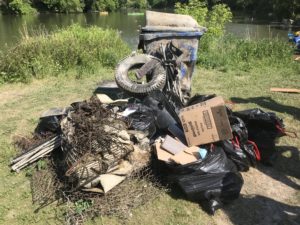 The substantial pile of waste recovered from the Humber River.
Digital Editor Connie Vitello also participated in the Step up to the Plate Initiative. Rogers and the Jays Care Foundation have teamed up to support Food Banks Canada at the Rogers Centre, which is housing 6,000 pallets of food that will be sorted into food hampers on the field and delivered across the country to families in need. Each hamper is filled with a variety of non-perishable food items, providing one individual with a week's worth of food. The goal is to fill 390,000 hampers, for a total of eight million meals.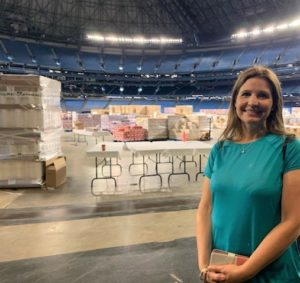 Connie Vitello participates in the Step Up to the Plate initiative
at the Rogers Centre to support Food Banks Canada.
"COVID-19 has had a disproportionately harsh impact on Canadians who were already facing hardships," said Robert Witchel, executive director of the Jays Care Foundation. "We're excited to join Rogers and leverage our ballpark to provide even more meals to Canadians in need."
Now that physical distancing restrictions are easing up, Vitello is also continuing with her community greening work, helping to transform urban public spaces into revitalized play areas and outdoor classrooms that are safe and sustainable.
While the past few months have been challenging, the Actual Media team and Canadians across the country are actively assisting their communities with acts of kindness, large and small. We're all in this together.