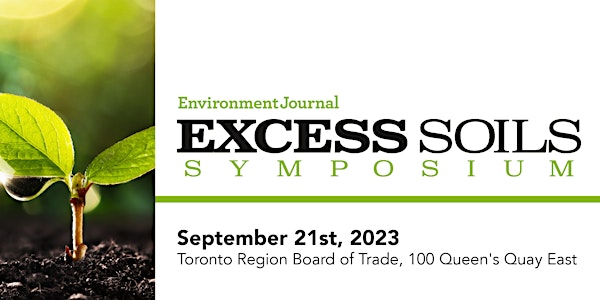 Today we're hosting the 7th Annual Excess Soils Symposium to provide informed perspectives, thought-provoking keynotes, and expert panels on the business of excess soils, regulations impacting construction and cleanup projects, and innovative best practices.
At our exciting new venue, the Toronto Region Board of Trade (100 Queen's Quay East), we are prepared to gather more than 300 attendees, including provincial ministers, municipal staffers, construction developers, industry stakeholders, engineers, project managers, qualified professionals, fill site operators, media and more.
The 2023 symposium will offer our most interactive update on the business of excess soils and new regulations impacting construction and cleanup projects. The comprehensive conversations will provide a multi-stakeholder approach on new regulations and evolving developments, including perspectives on land use planning, development issues, environmental impacts, best practices, digital innovations, and more.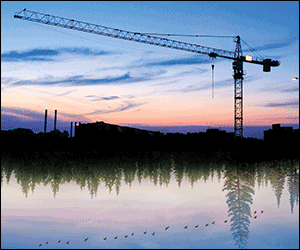 Overview of the symposium
8:30 AM 
Networking Breakfast

9:10 AM 
Welcome Remarks and Networking with Ontario's Minister of the Environment, Conservation and Parks

KEYNOTES:
10:00 AM – Unearthing the Future: Excess Soil Management for Sustainable Development
12:35 PM – Legends, Adventures, and Misadventures in the Excess Soils Industry

EXPERT PANELS: 
Regulations and Policy, Industry Issues, Best Practices,
Technical Case Studies, Innovation, and Upskilling

4:30 PM
Live Music and Cocktails on the Patio
For a look at the detailed agenda, visit:
https://environmentjournal.ca/excess-soils-symposium/
Over the course of the day we'll be digging into the issues and networking with leaders in the industry. Stay tuned for coverage, coming soon.
To inquire about content details for ESS 2024, please contact Connie Vitello at connie@actualmedia.ca.
To inquire about sponsorship opportunities for ESS 2024, please contact Jackie Pagaduan at jackie@actualmedia.ca.