The Ministry of Natural Resources has issued a new call for proposals to support research, development and demonstration (RD&D) projects that will help lower or eliminate emissions from the on-road transportation sector.
Funded under Canada's Energy Innovation Program, projects selected through this call will address barriers to the demonstration and deployment of low- or zero-emission medium- and heavy-duty vehicles (MHDVs), such as by improving the energy efficiency of vehicles through using advanced materials to reduce weight or developing more cost-effective, high-performance technologies such as hydrogen fuel cells and electrical powertrains.
Further, the call will support infrastructure solutions that aim to improve the transportation system's overall efficiency and increase the adoption of zero-emission vehicles. This includes the development or demonstration of affordable charging solutions for multi-unit buildings and improving the reliability of electric vehicle chargers in extreme cold weather.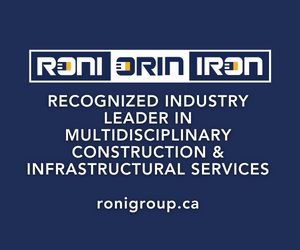 "The Government of Canada is supporting Canadian businesses and communities to take climate action by reducing emissions in the transportation sector and deploying clean technology solutions," said Julie Dabrusin, Parliamentary Secretary to the Minister of Natural Resources and to the Minister of Environment and Climate Change. "This call for applications will help scale research and development while supporting energy efficiency in the transportation sector across Canada."

Successful applicants could each receive contributions of up to 75 percent of total eligible costs for research and development projects with a maximum funding contribution up to $1.5 million. For demonstration projects, up to 50 percent of total eligible project costs may be covered, with a maximum funding contribution of up to $5 million.
The call also offers access to funding for Indigenous organizations and includes flexibilities for applicants to submit and start their projects. Successful Indigenous applicants could request a contribution comprising up to 100 percent of total project costs, subject to the same maximum dollar amount under both project categories. Additional details on eligibility are available in the Applicant Guide.
The application process will remain open until July 20, 2023. Successful applicants will be invited to submit full project proposals in the fall.
"Through smart investments in clean energy technologies, we are building sustainable transportation infrastructure that benefits all Canadians," said Omar Alghabra
Minister of Transport. "The Energy Innovation Program advances new technologies to reduce pollution and to protect the environment and well-being of our communities, helping deliver commitments made in Canada's Action Plan for Clean On-Road Transportation while also supporting net-zero emissions by 2050."