The federal government is taking action to cut pollution from the transportation sector, which accounts for one-quarter of Canada's overall emissions. By requiring light-duty vehicles (LDV) to be less polluting over time, Canada's fuel efficiency standards have the potential to cut fuel costs in Canada, and to create good jobs in the automotive sector by encouraging the adoption of cleaner vehicles.
The North American automotive sector is deeply integrated, and a common set of requirements for reducing LDV emissions in Canada and the U.S. has historically provided maximum benefits to Canadians at the lowest cost, while contributing towards the competitiveness of the Canadian auto sector.
Canada's LDV regulations establish progressively more stringent greenhouse gas (GHG) emission standards for new on-road light-duty vehicles manufactured or imported for sale into Canada. The initial regulations took effect with model year 2011. The regulations were amended in October 2014 to establish GHG standards for the 2017 to 2025 model years. In 2014, as a part of the amendments to these regulations, Canada committed to conducting a midterm evaluation (MTE) of the regulations. Both the U.S. and Canada committed to conduct an MTE of their respective regulatory programs, for the 2022 to 2025 model years.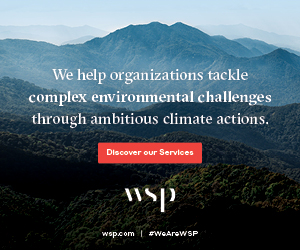 In the last two years, Canada has undertaken a wide range of consultations on the path forward on light-duty vehicles. During these consultations, Environment and Climate Change Canada (ECCC) took into account factors such as: Canada's 2030 and 2050 emissions reductions targets; monetary savings for consumers that result from more fuel efficient vehicles; the competitiveness of the Canadian auto industry within an integrated North American market for vehicle manufacturing and trade; and Canada's zero-emissions vehicle sales targets.
Federal Minister of Environment and Climate Change, Jonathan Wilkinson, recently published the outcome of that review. ECCC has determined the current standards are achievable, but not rigorous enough to allow Canada to meet its emissions reduction objectives. ECCC's analysis included a high-level cost-benefit analysis, which compared the new less stringent U.S. standards (1.5% per year for the 2021 through 2025 model years) to an alternative where Canada's regulations would be amended to restore the original increases in stringency (about 5%) beginning with the 2023 model year.
The analysis indicates that adopting more stringent standards for the 2023 to 2025 model years could result in net benefits of approximately 2.5 billion (2018 Canadian dollars), and would support the attainment of Canada's ZEV sales targets.
"This review confirms that by moving ambitiously with smart fuel-efficiency standards, we can cut pollution and fuel costs for Canadians, and create good jobs in our automotive sector by encouraging the adoption of cleaner vehicles," said Wilkinson. "We look forward to working with the Biden administration in developing a stringent, harmonized standard for LDVs to position North America as a global leader in climate action and to protect the planet for future generations."
Under Canada's strengthened climate change plan, released in December 2020, the Government of Canada committed to align Canada's LDV regulations with the most stringent performance standards in North America post-2025. Going forward, the government will work with stakeholders and governments on both sides of the border to establish a clear path forward for these regulations.
This will complement the support bring provided to the automotive, clean technology, clean fuels, and mines and minerals sectors to ensure that the Canadian economy takes advantage of emerging low carbon market opportunities. The Canadian government will also engage with the U.S. Administration on approaches to increase the consumer availability of zero-emission vehicles in both countries, and will work with partners in the year ahead on supply-side policy options to achieve additional reductions from Canada's light-duty vehicle fleet.
"There is growing momentum in the North American auto industry to reduce emissions from new vehicles and accelerate towards a zero-emissions future," said François-Philippe Champagne, Minister of Innovation, Science and Industry. "Several automakers, have announced significant investments to re-tool their Canadian factories towards electrification of vehicles and our Government will continue to support and accelerate those efforts for the good of our economy and environment."