The Tataskweyak Cree Nation, Curve Lake First Nation, and Neskantaga First Nation, together with Marc Miller, federal Minister of Indigenous Services Canada, have reached an historic Agreement in Principle through a negotiation process to resolve national class action litigation related to safe drinking water in First Nations communities.
"Today First Nations from coast to coast can look to the future with hope that another generation of their children will not be raised to distrust the water from their taps. This historic agreement recognizes a basic human right to clean drinking water, compensates those who were wrongly deprived of it, and gives First Nations confidence that the future will not resemble the past," said Michael Rosenberg, partner at McCarthy Tétrault LLP, counsel to Tataskweyak Cree Nation, Curve Lake First Nation, and Neskantaga First Nation.
"It is a remarkable shift. Because First Nations had the courage to pursue justice, the painful legacy of long-term drinking water advisories will finally be history. Today the Government deserves real credit for committing to turn a corner. All Canadians should be proud of these measures to end a water crisis."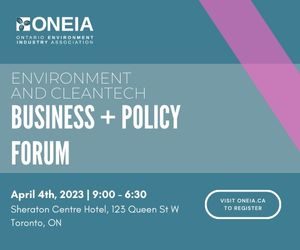 This Agreement in Principle addresses important concerns identified by First Nations represented in the class action lawsuits. The agreement includes the following:
$1.5 billion in compensation for individuals deprived of clean drinking water;
the creation of a $400 million First Nation Economic and Cultural Restoration Fund;
a renewed commitment to Canada's Action Plan for the lifting of all long-term drinking water advisories;
the creation of a First Nations Advisory Committee on Safe Drinking Water;
support for First Nations to develop their own safe drinking water by-laws and initiatives;
a commitment of at least $6 billion to support reliable access to safe drinking water on reserve;
planned modernization of Canada's First Nations drinking water legislation.
The Government of Canada will continue to work with all First Nations to address water concerns. Significant progress has been made and the Government of Canada has strategic plans to continue to support First Nations communities' efforts to ensure that their members have access to clean drinking water.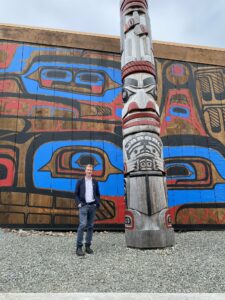 Marc Miller, Minister of Indigenous Services, recently visited the Heiltsuk territory to meet with the Heiltsuk Nation. Image from Twitter: @MarcMiller.
"I strongly believe in resolving important matters like this through open dialogue grounded in the principles of co-operation, partnership and transparency," said Miller. "We are proud to have worked in partnership with Tataskweyak Cree Nation, Curve Lake First Nation and Neskantaga First Nation to establish an Agreement in Principle that lays the groundwork for long-term sustainable solutions to ensure access to clean water on reserves now and in the future. The safety of community members is our top priority and we will continue to work together to ensure that their water is clean and safe to drink."
As of July 30, 2021, First Nations, with support from Indigenous Services Canada, have lifted 108 long-term drinking water advisories since November 2015. In addition, 186 short-term drinking water advisories have been prevented from becoming long term. Since 2016, the Government of Canada has committed over $4.2 billion to First Nations to build and repair water and wastewater infrastructure and support effective management and maintenance of water systems on reserves.
"This Agreement in Principle between First Nations and Canada is a significant milestone. It signals Canada's recognition of the harmful trauma that we have suffered after going so many years without clean drinking water. The Agreement in Principle provides First Nations with compensation for hardships that we should not have had to experience, and enforceable standards to end our water crisis," said Chief Doreen Spence of Tataskweyak Cree Nation.
"For Tataskweyak Cree Nation, these standards mean that Canada is finally committing to draw our community's water from a safer and healthier source. This is a significant step toward ensuring that all First Nations have access to clean and reliable drinking water for our present and future generations. We are looking forward to working with Canada to implement this Agreement in Principle."
For further information, visit: