The Halifax Regional Municipality has launched a new campaign to help encourage the use of sustainable transportation as people begin to return to work and school this fall.
A number of improvements have been made to make transportation more sustainable by helping to reduce vehicle use and decrease greenhouse gas (GHG) emissions, with the goal of mitigating the climate crisis and also building more equitable communities with increased mobility options for all residents. Reduced traffic congestion will also contribute to higher economic productivity for the region.
The Your New Commute campaign will focus on promoting the different options people have for their commute, how those options can work together in a more flexible way, as well as educating people about the tools available to them to plan their trip.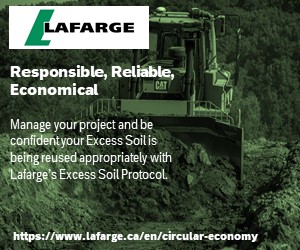 A webinar series to educate commuters on their options and how to use them are scheduled as follows:
Get There By Bike – September 15, 2021 at 12PM:  Learn how to navigate your local cycling routes as well as how the Halifax Regional Municipality is creating a convenient, comfortable, and connected cycling network. Active Transportation planning staff will provide updates about new bikeway projects followed by route planning demonstrations using the online Halifax Bike Map. Staff will also be available for questions after the presentation. 
How to Ride Transit – 

September 22 at 12PM

: Join Halifax Transit staff as they provide information to help new and existing users better understand and navigate the Halifax Transit network. Gain an overview of topics relating to trip planning, rider etiquette, public transit safety, available transit options, as well as where to find additional helpful resources and information at home or on the go.
Moving Forward Together Plan Service Changes – 

September 29 at 12PM

: Join Halifax Transit staff as they provide an overview of upcoming service changes and tips on how to navigate the bus routes starting on November 22, 2021. The 2021 service changes are based on the 2016 Moving Forward Together Plan – Halifax Transit's strategic route network redesign to better align the transit network with the needs of Halifax residents now and into the future. 
Since March 2020, the municipality has made several infrastructure changes to make it more comfortable and convenient to walk, roll, cycle, and take transit in Halifax. These changes mean that residents have mobility options that allow them to save money, have more time with family, and practice a healthier lifestyle overall.
Sustainable transit improvements include the following:
Featured image courtesy of Halifax Regional Municipality.