Yesterday Hydra Energy continued to accelerate the adoption of hydrogen-based transportation by breaking ground on the world's largest hydrogen refuelling station in Prince George, British Columbia.
This marks the first project in the company's Western Canadian hydrogen corridor servicing B.C.- and Alberta-based heavy-duty trucks that have been converted to run on both hydrogen and diesel using Hydra's zero-cost, co-combustion conversion kits. This includes Hydra's first paying fleet customer, Prince George-based Dymin Mechanical, whose fleet will represent 12 of the 65 trucks the new station will support.
"What's so important about designing and building our own hydrogen refuelling station is that it solidifies a template of how to overcome the chicken and egg problem that has plagued the hydrogen sector. This Prince George station demonstrates that hydrogen can be provided at diesel parity without up-front capital costs for fleets," stated Ilya Radetski, Hydra Energy service delivery lead.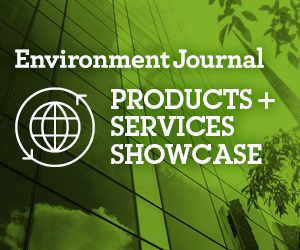 Hydra's CEO, Jessica Verhagen, added, "We're grateful for the support of the Prince George community since the region is a perfect place to demonstrate our proprietary hydrogen conversion technology due to its cold weather, challenging terrain, and the heavy payloads common in the area."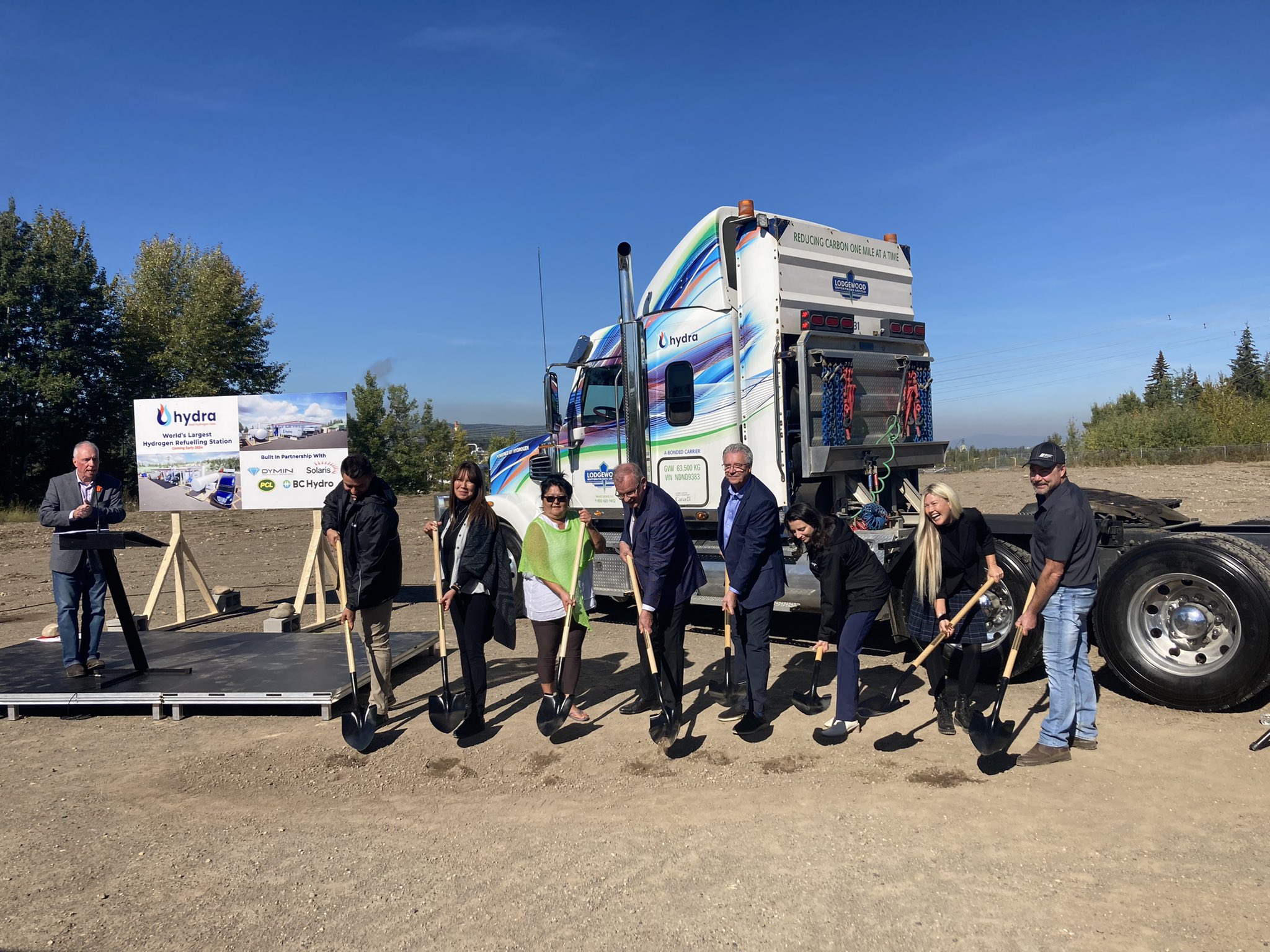 The new station and hydrogen production will be located on five acres, will produce 3,250 kilograms of hydrogen a day, and can refuel as quickly as diesel and up to 24 Hydra-converted trucks each hour across four bays. The station's low-carbon hydrogen is being produced from two on-site, 5-megawatt electrolysers with electricity coming from BC Hydro, B.C.'s main electricity utility with 31 hydroelectric facilities throughout the province. Additional critical partners include energy project delivery expert, Solaris, and industrial construction specialist, PCL Construction, with project financing support coming from Hydra's seed funders and non-dilutive government funding including the BC Ministry of Energy, Mines and Low Carbon Innovation – Part 3 Agreement.
"British Columbia's clean electricity, abundant natural resources, and innovative companies have made us a world leader in the growing hydrogen sector. Companies like Hydra are demonstrating how hydrogen is helping us meet our CleanBC goals," said Bruce Ralston, B.C. Minister of Energy, Mines and Low Carbon Innovation. "Hydra continues to crack the most difficult-to-decarbonize sector – heavy-duty trucking, which accounts for just over 1% of vehicles on Canadian roads but 30% of total GHG emissions. Not only does this home-grown innovation create jobs throughout the province, but Hydra's approach also proves that it's possible to reduce GHG emissions in a cost-effective way now."
Building on the Minister's GHG remarks, Solaris Principal Consultant, Avi Salh, added, "We are excited to be working with Hydra as the project delivery experts, establishing hydrogen fuelling for fleets in Western Canada. It takes a strong team and an integrated supply chain to establish novel projects like this. Reducing carbon footprint is a key focus for our organisation and this project reflects our commitment to reducing greenhouse gas emissions."
Hydra's Prince George station will be operational early 2024. In the meantime, the company is also partnering with the Edmonton International Airport (EIA) to build a similar project on EIA land. This will service Hydra-converted trucks in the Edmonton region (like Hydra's second fleet customer, VEXSL) marking the Eastern-most endpoint of Hydra's Western Canadian Hydrogen Corridor on Highway 16. Additionally, another station is being explored along the same highway in Port Edward/Prince Rupert located west of Prince George. Hydra is currently raising the balance of funding needed for the projects and will announce new investors once confirmed.
Click here to see an animated rendering of the Prince George station.