Investments of more than $7.6 million have been dedicated to support three clean energy projects in Nunavut to enhance understanding of energy use and support renewable energy technology in remote Arctic environments.
"Both the Government of Nunavut and the federal government recognize the importance of reducing the reliance on diesel fuel in Nunavut communities," said Joe Savikataaq, Premier of Nunavut. "The Department of Environment supports Nunavut communities in developing their own CEPs and setting specific goals for reducing greenhouse gas emissions by developing innovative local energy projects."
The three investments include: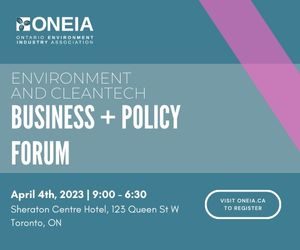 $6.5 million for the Qikiqtaaluk Business Development Corporation's Sanikiluaq Renewable Energy Demonstration Project that will install a high-penetration wind turbine and battery system that is anticipated to generate 4,026,000 kWh of energy annually, displacing more than 50 per cent of diesel fuel used to generate electricity in the community.
Over $750,000 for NRStor Inc. and the Hamlet of Arviat to conduct a front-end engineering design study for a hybrid wind, solar and energy storage system to develop a detailed plan covering everything from power-purchase agreements to environmental assessment and permitting to enhance the Nunavut community's ability to deliver renewable energy and reduce emissions.
$400,000 for the Government of Nunavut to develop a comprehensive Community Energy Plan with every community in Nunavut to serve as models for planning processes to be followed in the remaining communities.
"The Sanikiluaq High Displacement Renewable Energy Demonstration project is guided by the principles of Inuit Qaujimajatuqangit, innovative technology solutions, and sustainable development," said Harry Flaherty, president and CEO of Qikiqtaaluk Business Development Corporation. "With a goal to offset more than 50 percent of the community's diesel fuel use for electricity, this Inuit-led solution will improve access to clean, reliable energy in Sanikiluaq.
All three projects were funded through Natural Resources Canada's Clean Energy for Rural and Remote Communities program, an eight-year, $220-million program to reduce reliance on diesel in rural and remote communities by deploying and demonstrating renewable energy projects, encouraging energy efficiency, and building local skills and capacity.
Featured image of energy storage project from Qikiqtaaluk Business Development Corporation.