On March 12, 2020, Lowe's Canada, a leading home improvement retailer, announced the adoption of a target to reduce its greenhouse gas (GHG) emissions to 40 per cent below its 2016 levels by 2030.
Achieving this target will allow the organization to reduce its GHG emissions by 41,000 metric tons of carbon dioxide equivalents, which can be compared to removing over 12,500 vehicles from circulation. To achieve its goal, Lowe's Canada is focusing first on the completion of a series of energy-efficiency initiatives that represent a total investment of more than $24 million in its distribution centres and corporate stores across the country.
"As a responsible retailer, we have taken various concrete actions in recent years to reduce the environmental footprint of our Canadian operations. Our GHG target is ambitious, but we are determined to do what it takes to achieve it," said Jean-Sébastien Lamoureux, senior vice-president of Public Affairs, Asset Protection and Sustainable Development at Lowe's Canada.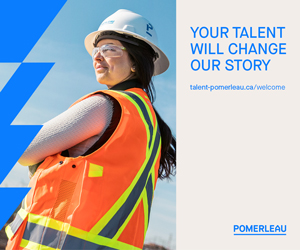 During the coming weeks, the organization will complete the installation of building management systems in several of its stores across the country, a project that began in 2018.
By the end of 2020, 230 Lowe's, RONA, and Reno-Depot corporate stores will be equipped with an indoor and outdoor lighting automation system to optimize energy consumption, as well as automate and remotely control stores' heating and cooling so that energy is only used during business hours. In Quebec, the implementation of this initiative was made possible thanks to a financial donation of $340,792.75  from Transition énergétique Québec. The lighting systems in 162 corporate stores from the Lowe's Canada network will also have been replaced by LED systems by the end of 2020.
By 2022, it is estimated that these two initiatives will have allowed the organization to reduce its GHG emissions by approximately 8.6 per cent, relative to 2016.
According to Lamoreaux, after the store network, the organization will focus on energy efficiency at two of its distribution centres. This will start with the location in Boucherville, which is adjacent to the head office, and will include the replacement of the dock seals around 40 doors to improve insulation. Similarly to the stores, there will be an installation of a new lighting system and a new building management system. The work at the Boucherville distribution centre, which represents an investment of over $500,000, began during the first week of March.
Lowe's Companies, Inc. serves approximately 18 million customers a week in the United States and Canada. With fiscal year 2019 sales of $72.1 billion, Lowe's and its related businesses operate or service more than 2,200 home improvement and hardware stores and employ approximately 300,000 associates.
For further information on Lowe's Canada, click here.
Featured image from Lowe's Canada.