The Federation of Canadian Municipalities (FCM) is presenting its annual Sustainable Communities Conference, Canada's leading sustainability event for municipal leaders and practitioners, on October 19 – 21, 2021.
Municipal leaders, staff, and community partners are gather virtually under the theme "For a renewed tomorrow." Hundreds of participants will explore issues fundamental to building equitable, sustainable communities, including Canada's path to net zero by 2050, and small community and nature-based solutions.
"With influence over half of the country's greenhouse gas emissions, local governments are key to meeting Canada's climate goals more than ever before," said Joanne Vanderheyden, president of FCM. "This is why this conference is so important; municipalities are in the frontlines and understand the urgency as climate extremes from fires and heat to drought and floods continue to hit close to home."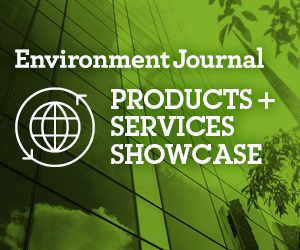 "This conference is also about learning from each other and sharing solutions we can bring back to our communities, whether it is pressing environmental issues like increasingly destructive climate events, meeting net-zero targets and building a greener economy that leaves no one behind," added Vanderheyden.
At SCC 2021, attendees will get hands-on tools and knowledge while exploring issues fundamental to building equitable, sustainable communities. There will be opportunities to:
Deepen your knowledge of energy efficiency, climate mitigation and adaptation and other sustainability topics.
Network with fellow sustainability champions through the virtual conference platform.
Access relevant tools and knowledge through our workshops and interactive training sessions.
Connect with resourceful industry leaders and partners who can help you get the job done.
Hear from Canada's leading sustainability leaders and acclaimed keynote speakers.
Meet experts at the diverse Industry Showcase with exclusive access to vetted sustainability professionals that meet and exceed GMF's high performance environmental targets.
Highlights:
Tuesday, October 19 – 11:15 a.m. – 12:15 p.m., ET
Climate action in Canada: A discussion on reconciliation, Indigenous justice, and nature-based solutions
Keynote by Dr. Deborah McGregor (Anishinaabe), Associate Professor. Holds the Canadian Research Chair in Indigenous Environmental Justice and is cross-appointed to Osgoode Hall Law School and Faculty of Environmental and Urban Change (EUC) at York University.
Wednesday, October 20 – 11:15 a.m. – 12:15 p.m., ET
What's next for communities in our path to net-zero?
Expert Panel: What's next for communities in our path to net zero?
Moderated by FCM CEO Carole Saab
Thursday, October 21 – 11:15 a.m. – 11:35 a.m., ET
Growing a city in nature – Singapore's story
Keynote by Dr. Lena Chan is Senior Director, International Biodiversity Conservation Division at the National Parks Board of Singapore.
The complete program is available here: https://fcm.ca/en/events-training/conferences/sustainable-communities-conference-2021/program