Natural Resources Canada announced a $315,000 investment in Ivy Charging Network, a joint project between Hydro One Limited and Ontario Power Generation (OPG), to install 63 Level 2 EV chargers across Ontario.
"We're making electric vehicles more affordable and charging more accessible for Canadians from coast to coast to coast. Investing in more EV chargers, like the ones announced today in Ontario, will put more Canadians in the driver's seat on the road to a net-zero future and help achieve our climate goals," said the Jonathan Wilkinson, Minister of Natural Resources.
Ivy Charging Network announced that it has opened 32 level 2 charging stations in partnership with the Towns of Aurora, Halton Hills, Port Hope, Carleton Place, the City of Orillia, Town of Newmarket and the County of Haliburton along with the Township of Algonquin Highlands, the Municipality of Dysart et al, the Municipality of Highlands East and the Township of Minden Hills.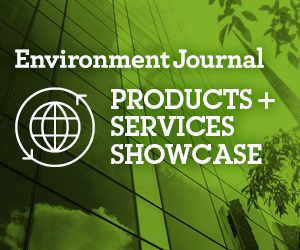 "We thank our municipal partners for choosing Ivy to help them bring electric vehicle charging infrastructure to their communities. By expanding our network to offer level 2 chargers, we will ensure that EV drivers today and, in the future, have a trusted network to get them where they need to go," said Michael Kitchen, general manager, Ivy Charging Network.
The company's new level 2 charging network, Park & Charge, provides municipalities and businesses the opportunity to bring charging to their communities for EV drivers who are not in a rush, backed by Ivy's reliable EV network and customer service.
Ivy Charging Network is a joint venture between two of North America's largest clean energy leaders, Hydro One Limited (Hydro One) and Ontario Power Generation (OPG). Natural Resources Canada, through its Zero-Emission Vehicle Infrastructure Program, provided repayable contributions to Hydro One and OPG to help build Ivy.
"The Town of Aurora is excited to partner with Ivy Charging Network to bring more EV charging infrastructure to our community. These new charging stations will help accelerate the adoption of zero-emissions vehicles and alleviate 'range anxiety' for residents and visitors," said Tom Mrakas, Mayor, Town of Aurora. "Our partnership with Ivy Charging Network is important in helping us achieve our commitment to reduce greenhouse gas emissions by 80 per cent by 2050 in Aurora while creating a greener future for all."
Featured image: (Ivy Charging Network)