The Alberta government is investing more than $60 million into cutting-edge technologies that will reduce emissions and increase economic performance for industries across the province.
Alberta's Emissions Reduction and Energy Development Plan sets the province's course for cutting emissions, supporting jobs and strengthening the economy. As part of this plan, Alberta's government is supporting clean technology and innovation to help reduce global emissions.
Through Emissions Reduction Alberta's Industrial Transformation Challenge, Alberta will support 14 new projects using the Technology Innovation and Emissions Reduction (TIER) fund. If all funded projects are successfully deployed, they will reduce a combined 700,000 tonnes of emissions by 2030 and create about 1,700 new jobs.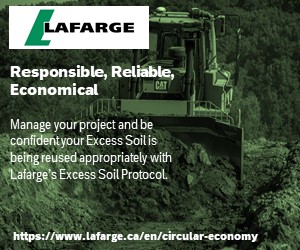 "This investment of over $60 million into 14 projects will reduce emissions and create almost 2,000 new jobs. When it comes to protecting the environment and growing the economy, Alberta leads the way through action," said Rebecca Schulz, Alberta's Minister of Environment and Protected Areas.
The TIER program helps industrial facilities, which account for more than half of Alberta's total emissions, find innovative ways to reduce emissions and invest in clean technology to save money and stay competitive. This funding will support innovation across a wide range of industrial sectors including heavy freight, agriculture, forestry, manufacturing and energy.
The investment will help facilities with projects at various stages of development advance technologies to the next level. All 14 projects involve piloting, demonstration or deployment of technology within Alberta.
"Emissions Reduction Alberta's support for our carbon capture and storage project is an important example of how TIER funding is helping scale emissions-reducing technology from design to deployment. The Government of Alberta is helping move us all closer to achieving shared emissions-reduction goals," said Connie De Ciancio, vice-president, corporate, at Strathcona Resources Ltd.
For further information, visit: Industrial Transformation Challenge Successful Recipients
Watch the news conference here.
Featured image credit: Strathcona Resources Limited.