On August 26, 2020, the Council of the Great Lakes Region will officially launch the Ontario Materials Marketplace Pilot and will host a panel discussion with experts to showcase the marketplace.
The expert panel will also highlight how the industrial, commercial and institutional  (IC&I) sector can use the marketplace to find new solutions for challenging waste and by-product materials, and to source recycled feedstocks to help reach recycled content and sustainability goals.
Panel speakers will include Mark Fisher, president & CEO of the Council of the Great Lakes Region and Daniel Kietzer, director of operations for the United States Business Council for Sustainable Development.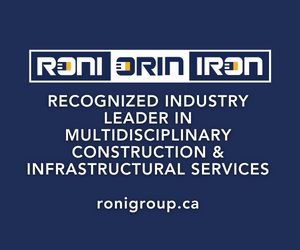 The marketplace will provide manufacturers practical ways to save money, improve supply chain resilience and generate value through the reuse and recycling of materials. More than a static materials exchange, the listings, user capabilities and conversations are actively monitored. Reuse opportunities are identified and pushed to qualified companies as recommendations. If parties involved need assistance or an opportunity stalls, the program is there to step in and facilitate movement.
In the province of Ontario, it is estimated that 12.5 million tonnes of non-hazardous waste was generated in 2010, with 60 per cent of the waste classified as material from the IC&I sector (7.5 million tonnes). Of the 7.5 million tonnes of IC&I waste generated, approximately 900,000 tonnes was diverted from landfill, while the other 6,600,000 tonnes was incinerated/landfilled in Ontario, Michigan or New York.
In the province of Ontario's Made-in-Ontario Environment Plan and Canada's zero-waste strategies, material value recovery and competitive and sustainable end-markets have been identified as priorities. This pilot aims to set the foundation for achieving these objectives in the hard to reach IC&I sector, with an initial focus on plastics waste.
Pollution Probe, which has played a major role in bringing about Ontario's pioneering 1986 Blue Box Recycling initiative and inventing the now internationally-recognized slogan, "Reduce, Re-use, Recycle," has been working to advance a circular economy for plastics, to maximize their value while reducing their impact on the environment.
This marketplace pilot is made possible with the combined support of Council of the Great Lakes Region, Environment and Climate Change Canada, Pollution Probe and the United States Council for Sustainable Business Development, which has been successfully operating materials marketplaces in several US states.
To register for the marketplace or for further information on this initiative, click here.