The new InfraIntelligence podcast, presented by Environment Journal's affiliate publication, ReNew Canada, and sponsored by KPMG, provides a unique opportunity to hear from industry leaders about the future of infrastructure. Andrew Macklin, managing editor of ReNew Canada, hosts the podcast series.
The 10-episode series focuses on infrastructure development in the next decade and beyond, discussing how urban centres will have to build infrastructure in the face of rapid technological development and a changing climate in order to create the smart, connected cities of tomorrow. It provides expert insights into the future of infrastructure without the conference fee.
Each episode of InfraIntelligence runs less than a half hour, providing an excellent opportunity to expand your education, understanding, and readiness for the future of infrastructure in less than the time it takes to drive to the office.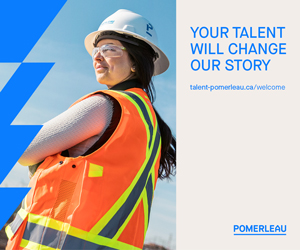 The first episode was launched on October 28, 2019. The episodes will be released every two weeks, with the exception of the anticipated release date that would fall during the winter holidays. Once each episode is posted, you will be able to read below for a preview of the podcast, as well as a link to listen.
Episode #1 – The Future of Mobility
Colin Earp, National Transport Leader for Canada for KPMG, joins Macklin to discuss how the evolution of mobility will change the way we look to build transportation, transit and vehicle infrastructure in the decade ahead and beyond. Earp and Macklin will also explore the role of data, and whether or not governments can take proactive measures to regulate its collection and use.
Click here for a direct download of the podcast.
Or subscribe to the RSS feed to access all of the podcasts when they are uploaded.