The International Council on Mining and Metals (ICMM) launched a report "Adapting to a Changing Climate: Building resilience in the mining and metals industry" at the World Wide Fund for Nature (WWF) Water Summit 2019 in Frankfurt, Germany on November 19, 2019.
The report shares research from ICMM's members on how to build operational resilience and how to assess and manage the physical impacts of climate change at mine sites across the globe. It provides practical guidance that aims to help the mining and metals industry build climate resilience by enhancing the sustainability of communities and ecosystems, limiting future liabilities, safeguarding business continuity and making prudent investments.
The ICMM is an international organization dedicated to a safe, fair and sustainable mining and metals industry. Bringing together 27 mining and metals companies and metals companies and 36 regional and commodities associations, the organization works to strengthen environmental and social performance. Every ICMM member company adheres to a sustainable development framework that includes 10 principles and eight position statements on issues relating to sustainable development. Members are also required to implement performance expectations at the asset level.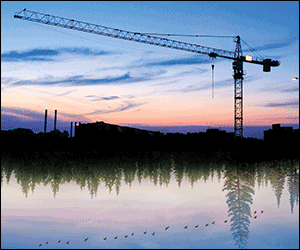 The organization recognizes the need for an urgent global response to the threat of climate change. They are committed to being part of the solution by mitigating carbon dioxide emissions across the supply chain, building resilience to adequately respond to climate related risks and continuing to contribute to the sustainable production of commodities essential to the energy and mobility transitions.
"Our climate is changing, and this presents challenges for the mining and metals sector. Understanding this challenge, ICMM has collated insights and developed tools that can support our members and any responsible mining company to build resilience by identifying and properly managing these risks." Said Tom Butler, CEO or ICMM during a panel discussion at the Water Summit.
To read the full report, click here.
For further information on ICMM, click here.
Featured image courtesy of ICMM.