Nova Scotia Environment Minister Gordon Wilson tabled legislation on October 23, 2019 that sets ambitious new goals to fight climate change and grow the green economy. The tougher targets for greenhouse gas (GHG) emissions are based on the latest science from the United Nations Intergovernmental Panel on Climate Change.
"Nova Scotians have told us they expect urgent action to fight climate change. That's why we are setting some of the most ambitious goals in North America," said Wilson. "With this legislation, we're continuing to lead the fight against climate change and building a strong, green economy that benefits all."
The Sustainable Development Goals Act will enforce the following actions: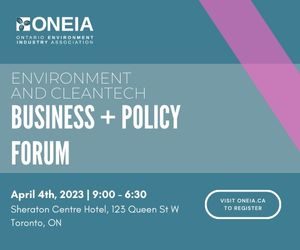 reduce Nova Scotia's GHG emissions by 53 per cent below 2005 levels by 2030
move Nova Scotia to a net zero carbon footprint by 2050
create a Sustainable Communities Challenge Fund to support community projects that fight climate change and grow the economy
ensure a new climate change strategy is in place by the end of 2020 to reduce GHG emissions, expand Nova Scotia's green economy and create jobs.
The Sustainable Development Goals Act replaces the Environmental Goals and Sustainability Prosperity Act (EGSPA) and will continue to advance Nova Scotia's economic, social and environmental well-being. According to the ministry, most of EGSPA's goals have been achieved, such as having 25 per cent of electricity generated with renewable energy sources by 2015 (and the province is on track to exceed 40 per cent by 2020).
To develop this new legislation, the government consulted with Nova Scotians and key stakeholders. The Act commits the premier and relevant ministers to an annual meeting with the Minister's Round Table on Environment and Sustainable Prosperity, a 15-member group that includes advocates and industry representatives.
The round table advises stakeholders on sustainable prosperity in Nova Scotia and conducts a review of environmental legislation every five years. Members are appointed by the Minister of Environment and include representatives from the legal and academic communities, industry and environment sectors around the province.
"The round table is encouraged to see that government is renewing Nova Scotia's pioneering environmental and sustainable prosperity legislation. We see this as an opportunity to accelerate committed, collaborative, stretch action by all sectors," said Marty Janowitz, chair of the round table.
For further information about the new environmental legislation, click here
For further information about the United Nations Intergovernmental Panel on Climate Change click here