Pollution Probe's CHARGED program is on target to help the Government of Canada achieve its commitment to having Zero Emission Vehicles (ZEVs) comprise 50 per cent of new passenger vehicle sales by 2030 and 100 per cent by 2035.
With a commitment to sustainable transportation solutions, CHARGED powered by Pollution Probe aims to create accessible charging infrastructure across Canada and drive the widespread adoption of electric vehicles (EVs). To meet Canada's targets, Canadians will need access to significantly more EV charging options than are currently available.
Pollution Probe's CHARGED program has, in a short span of 18 months, successfully established a solid and extensive network of charging stations, totaling 376 points, accounting for approximately six per cent of all charging points available. Additionally, Pollution Probe has collaborated closely with NRCan to encourage other installations.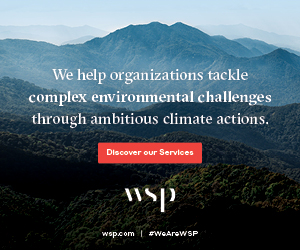 By implementing NRCan's Zero Emission Vehicle Infrastructure Program (ZEVIP), Pollution Probe's primary objective is to offer electric vehicle owners charging infrastructure in various locations such as highways, public spaces, residential areas, workplaces, and even for fleet vehicles.
"Electric vehicles are revolutionizing the transportation landscape, delivering substantial benefits to both the environment and the Canadian economy," says Christopher Hilkene, CEO at Pollution Probe. "With their profound ability to diminish air pollution, fight against climate change, and usher in remarkable cost savings, EVs propel us towards a sustainable future. Pollution Probe's CHARGED program stands as a vital catalyst. It empowers individuals and businesses to adopt electric vehicles and fosters infrastructure development. It facilitates seamless integration of EVs into our daily lives, ensuring a greener, prosperous tomorrow for all."
"The Government of Canada is supporting a network of electric charging infrastructure across the country, and local partners like Pollution Probe are vital to this work. Pollution Probe's CHARGED program is deploying hundreds of charging points, helping Canadians to make the switch to a cleaner source of transportation while saving money at the pump. This $1 million federal top-up will support more chargers in our communities, helping to deliver clean air locally as we fight climate change and become a global leader in building the clean economy, " says Julie Dabrusin, Parliamentary Secretary to the Minister of Natural Resources and to the Minister of Environment and Climate Change, M.P. for Toronto-Danforth.
Federal investments are supporting the establishment of a coast-to-coast charging network along highways and the deployment of chargers in local areas where Canadians live, work and play, with over 43,600 EV chargers selected for funding to date.
Featured image credit: Getty Images.