As the shift toward clean energy gathers speed, fuelled in part by the U.S. Inflation Reduction Act, Canada is under pressure to accelerate the flow of private investment to fund the country's energy transition.
New research from the Canadian Climate Institute shows how Canada can compete and succeed in the global energy transition, without exactly matching the incentives and subsidies in the bold American policy. The research includes a Policy Brief with seven recommendations for a targeted "made-in-Canada" approach to the energy transition, one that leverages existing policy strengths and uses limited public funds to mobilize private investment in clean growth.
The Recommendations: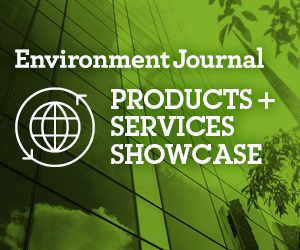 Explicitly orient public support around fixing market and policy failures. Clean growth policies will be most effective and efficient when governments step in to support projects that deliver benefits to society that markets alone won't deliver. Smart, targeted policy will drive emissions reductions and decrease fiscal costs.
Choose and tailor financial instruments according to risks as well as social and financial returns. Different policy support instruments for clean growth projects differ with regards to the allocation of risks and returns associated with the projects. Efficient public support for clean growth projects requires addressing the market and policy failures that prevent private investors from advancing these projects while also optimizing the public risk and return ratio.
Require the Canada Growth Fund's investment portfolio to have a minimum share of projects with Indigenous majority ownership. Policies to support clean growth projects must promote Indigenous economic reconciliation and Indigenous economic leadership in Canada's net zero transition. Failing to do so puts the effectiveness of
these policies at risk.
Define metrics of success that include expected emissions reductions, equity and distributional outcomes, and Indigenous economic reconciliation. Ongoing improvement and policy learning requires measurement of policy outcomes, which includes tracking multiple performance indicators and looking for unintended impacts.
Build 'exit strategies' for public support. The need for support changes over time. By failing to adjust support policies, governments can create new inefficiencies.
The Canada Growth Fund's governance models must combine a clear mandate with political independence and strong accountability. Independence leads to better investments, encourages learning, and instills investor confidence. At the same time, strong accountability mechanisms ensure responsible spending of public dollars and instill public trust – return ratio.
Embed the Canada Growth Fund, Investment Tax Credits, and other mechanisms for public finance of clean growth in a coherent strategy. Public investment is only one element of a broader strategy for competitiveness, and policies like tax credits and the Canada Growth Fund remain piecemeal and ineffective if not integrated into a new vision of Canada's trajectory to a net zero economy.
"This analysis illustrates that designing good policies to mobilize private capital for clean growth projects is complex," concludes the report.
"Importantly, it is an ongoing challenge to keep policies such as the Canada Growth Fund and the Investment Tax Credits responsive to changing market and policy environments to ensure effectiveness and efficiency over time. Once the Canada Growth Fund is up and running and the Investment Tax Credits come into effect, the real work begins: only diligent and continuous data collection about intended and unintended impacts will allow for
learning and adjusting of the policies. These policies inherently require the government to take on risks, and course corrections will most likely be necessary. But embedding tax credits and the Canada Growth Fund in a new strategic vision of Canadian competitiveness can help give these risks strategic value."