The Environmental Services Association of Alberta (ESAA) and its formerly known EnviroTech conference is now the ESAA Environmental Summit. The newly named event will be held on April 12-14 at the Fairmont Jasper Park Lodge.
The program agenda features seven panel discussions:
Future of the Environmental Workforce
Biogas: Economics, Efficiency, Chemistry
Meeting Canada's Methane Reduction Targets-
Practical Considerations for Risk Assessment and Management
Regulatory Modernization and Upcoming ESG Disclosure Requirements
Collaborative Approach to Watercourse Management
ESG – Driving Understanding in our Evolving World
The Environmental Summit will also feature two keynote speakers: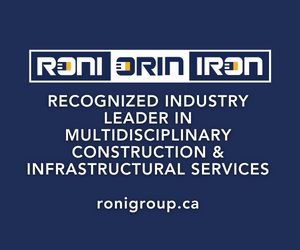 Infodemic!
Is Misinformation Killing Us?
Dr. Timothy Caulfield

Professor of Health Law and Science Policy | Bestselling Author, University of Alberta
Professor Timothy Caulfield is an unrivalled communicator who debunks myths and assumptions about innovation in the health sector — from research on stem cells to diets and alternative medicine — for the benefit of the public and decision-makers. He is a Canada Research Chair in Health Law and Policy, a professor in the Faculty of Law and the School of Public Health, and the Research Director of the Health Law Institute at the University of Alberta.
Over the past several years, Caulfield has been involved in a variety of interdisciplinary research endeavours that have led him to publish more than 350 academic articles. His research focuses on topics like stem cells, genetics, research ethics, and the public representations of science and health policy issues. Caulfield has won numerous academic, science communication, and writing awards, and is a Member of the Order of Canada and a Fellow of the Royal Society of Canada and the Canadian Academy of Health Sciences.
Caulfield also writes frequently for the popular press and is the author of several bestselling books, including The Cure for Everything: Untangling the Twisted Messages about Health, Fitness and Happiness; Is Gwyneth Paltrow Wrong About Everything?: When Celebrity Culture and Science Clash; and, most recently, Relax, Dammit!: A User's Guide to the Age of Anxiety.
In addition, Caulfield is the co-founder of the science engagement initiative, #ScienceUpFirst. He is also the host and co-producer of the award-winning documentary TV show, A User's Guide to Cheating Death, which aired in over 60 countries and is currently streaming on Netflix in North America.
We Are All Interconnected: Protecting Our Planet
Jill Heinerth, Explorer-in-Residence
The Royal Canadian Geographical Society
More people have walked on the moon than have visited many of the places that Jill Heinerth has seen on Earth. From the most dangerous technical dives deep inside underwater caves, to searching for never-before-seen ecosystems inside giant Antarctic icebergs, Heinerth's curiosity and passion about our watery planet is the driving force in her life. In her visually stunning presentations, she encourages audiences to reach beyond their limitations, challenge the unknown, and overcome their fears, while sharing practical lessons on risk management, discovery learning, failure, and collaboration.
From desert oases of the Sahara to Baffin Bay's cold waters, Heinerth has been the hands and eyes for climatologists, archaeologists, and engineers worldwide. She led the first dives into underwater caves inside Antarctica's massive B-15 iceberg and was a lead diver on a ground-breaking US Deep Caving Team project, piloting the first accurate 3D cave mapping device using tech that's now bound for space.
Heinerth was named the first Explorer-in-Residence of The Royal Canadian Geographical Society in 2016. She was the 2021 recipient of the Explorer's Club Stefansson Medal for her lifetime of work in exploration. In recognition of her lifetime achievement, Heinerth also received the Wyland ICON Award, an honour she shares with several of her underwater heroes including Jacques Cousteau, Robert Ballard, and Dr. Sylvia Earle. She was also awarded the inaugural Sir Christopher Ondaatje Medal for Exploration, which recognizes singular achievements and the pursuit of excellence by an outstanding Canadian explorer.
A bestselling author, Heinerth's first book Into the Planet, was lauded by the Wall Street Journal, Oprah Magazine, and the New York Times. Her children's book, The Aquanut, is a Blue Ribbon Selection for Dolly Parton's Imagination Library. Heinerth is a fellow of the International Scuba Diving Hall of Fame, Underwater Academy of Arts and Sciences, Women Divers Hall of Fame, and the Explorers Club, which also awarded her with the William Beebe Award.
The program also includes an Indigenous Awareness and Inclusion Workshop, a PTAC Alberta Upstream Petroleum Research Fund (AUPRF) Update Session, and the ESAA Annual General Meeting.
Full details at available here: https://esaa.org/summit/agenda/
Special offer for EnvironmentJournal readers:
Enter "Summit75" at checkout to receive $75 off the registration rate.