Canada is at a pivotal economic moment as the global low-carbon transition gains traction. But not all provinces are equally able to take advantage of the emerging opportunities of the green economy. A new report from the Canadian Climate Institute provides a province-by-province comparison of net zero opportunities.
The institute's 2021 report Sink or Swim highlighted the risks and opportunities Canada's economy faces in the global low-carbon future. Building on that work, researchers took an in-depth look at how individual provinces are progressing toward the low-carbon transition. These provincial profiles outline province-specific risks and opportunities, trends in transition-opportunity sectors, and barriers to accelerating progress. Only provinces were assessed due to a lack of data on Canada's territories.
The overview report Net Zero Opportunities: A province-by-province comparison highlights key findings, compares performance between provinces, and makes recommendations for how provincial and federal governments can support Canada's transition to a low carbon future.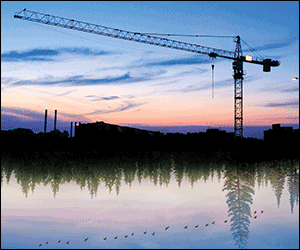 All provinces are at distinct stages of progress: some are gaining momentum, some are showing signs of progress, while others are just getting started. Each province must do more to remain competitive, and to take advantage of huge economic growth opportunities in the new global market.
Four provinces are leading the way in the low-carbon transition, with large private sector investments supported by strong policies. Helping high-potential companies scale and commercialize in these provinces can generate new engines of growth and keep the momentum going.
With an abundance of natural resources, a growing and diversified hub of transition-opportunity companies, and a low-emissions electricity grid, British Columbia is positioning itself for success in the global low-carbon transition. An ambitious policy framework provides investors and businesses with clarity on how British Columbia can achieve its longer-term climate and economic goals. The challenge is how to accelerate progress and scale up new growth opportunities.
Home to Canada's largest domestic market and financial nerve centre, Ontario is well positioned to thrive in the global low-carbon transition. Ontario has the highest number of companies in transition-opportunity markets in the country, attracting significant investments in clean electricity, energy storage and battery recycling, and bioproducts and bioenergy. The province has also made significant progress in decoupling economy and jobs growth from greenhouse gas emissions, based largely on phasing out coal-fired electricity and transitioning to a service-based economy.
Alberta has a foothold in several emerging markets—such as hydrogen, geothermal, and CCUS—and its deregulated electricity market is attracting significant new investment in renewables. Mature emissions-intensive companies, such as chemical producers, are also making significant investments to decarbonize. Alberta's ability to capture growth opportunities, however, is hampered by mixed policy signals and dominance of the oil and gas sector
Quebec has also been among the most successful provinces in decoupling its economic and job growth from its greenhouse gas emissions. With some of the cheapest, cleanest electricity in Canada and decades of increasingly ambitious climate policy— featuring a range of innovative public and private financing instruments—Quebec has produced some of the most successful transition-opportunity companies in the country
For further information, visit:
Featured image credit: Lake Moraine, Alberta. David McLenachan/Unsplash.