The Council of the Great Lakes Region has released a comprehensive report that sets the stage for strengthened collaboration between education, business and government for innovative developments in the Great Lakes Region.
The new report, "Great Lakes, Great Minds: Setting the State for Higher Education, Business, and Government Collaboration in the Great Lakes to Drive Development, Innovation & Entrepreneurship," was funded by the United States Mission in Canada.
"A changing economy has created numerous collective challenges for each of us in the Great Lakes region. Our success as states and provinces hinges upon our ability to produce and attract talent, to take advantage of scientific discoveries, and to ensure our employers can thrive in both modern day and future economies," said Ross Romano, Ontario's Minister of Colleges and Universities. "Advanced education, research and innovation is at the heart of this agenda and while we each boast incredible world renowned strengths within this sector, today's report highlights an opportunity for us to work together, with a common goal, to bring together our individual strengths so that we may triumph over our collective challenges."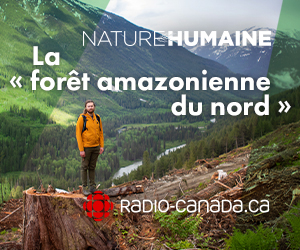 The report, co-authored with John Austin, director of the Michigan Economic Center and senior non-resident fellow with the Chicago Council on Global Affairs and the Brookings Institution, highlights the strength of the region's world-class teaching and research institutions and the role they can and must play in positioning the region to compete and win globally and ensuring its long-term competitiveness and development.
"This initiative promotes shared goals of economic prosperity and job creation by fostering collaboration that makes North America more competitive in the global economy," said Greg Stanford, U.S. Consul General Toronto. "The Great Lakes, Great Minds report presents a way forward for supercharging cross-border institutional collaborations at a critical time in modernizing the United States-Canada economic partnership."
The report outlines a set of practical recommendations and a framework for facilitating and funding cross-border partnerships and programs between higher education institutions to help companies address the widening talent gap in the region and to develop the future workforce, advance the region as a global hub of applied science and advanced innovation, and to connect business incubators and accelerators across the border.
"The Great Lakes region faces significant talent, innovation, and entrepreneurship pressures," said Mark Fisher, president and CEO of the Council of the Great Lakes Region. "Leveraging the region's dense network of higher education institutions, we must facilitate a new decade of cross-border partnerships so that the Great Lakes can address these socio-economic risks and catapult ahead in the new economy."
The full report can be downloaded here.