The labour market is in constant evolution, from workers undergoing training to gain new skills, to considering completely new career paths. The World Economic Forum reports that around 40 per cent of workers will require re-skilling of six months or less by 2025.
The Conference Board of Canada, on behalf of the Future Skills Centre, is leading a new study that explores the labour market impacts of automation in Canada. The organization is passionate about helping Canadians transition from high-risk, low-mobility (HRLM) occupations to rapid-growth occupations in the clean economy.
The clean economy is a combination of industrial and governmental activity that produces goods and services with an environmental benefit or adds value to such products through supply chain linkages. This sector is growing exponentially which provides endless career opportunities to those at risk of automation.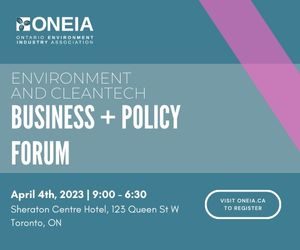 Research findings:
1 in 5 Canadians is in an occupation at high risk of automation
Measuring the feasibility and desirability of each transition is key to an organization's success
Green career transitions exist for HRLM workers with one year of training
Training and support may be lacking in most organizations
"As the pace of technology adoption increases, skills gaps will continue to grow as the desired mix of skills changes within and across occupations in the years to come."
Darren Gresch, Senior Research Associate, The Conference Board of Canada.

The report examines the feasibility and desirability of transitioning workers from occupations susceptible to automation to rapidly growing occupations – particularly in the clean economy. This shift is defined as a transition from high-risk, low-mobility (HRLM) occupations to rapid-growth, clean-economy occupations.
First, the researchers identify green industries that are critical to transitioning to a clean economy. They identify existing and emerging green occupations that are more important to green industries than the overall economy.
Next, they determine the key differences between green and non-green occupations by leveraging a comprehensive inventory of skills, knowledge requirements, and wages. They also estimate the equivalence between years of training and skills gains that can inform retraining programs.
Lastly, through a survey of over 500 Canadian workers and in-depth interviews with industry associations, labour representatives, and other relevant experts, they examine the human factors in job transitions, such as worker attitudes and preferences.
According to the survey, three quarters of respondents would consider transitioning their skills to the clean economy occupation.
To read the complete report, click here.
Featured image credit: Conference Board of Canada.