Severn Suzuki joined the David Suzuki Foundation as executive director on September 20, 2021. After settling in she provides an introduction to her background, a reflection on her first few weeks on the job, as well as insights into her enthusiasm for her new role:
Two weeks in, I'm blown away by the Foundation's diverse and skilled people, and the breadth of its initiatives. We have 86 staff across the country, on territories of the Musqueam, Squamish and Tsleil-Waututh, the Mississaugas of the Credit, Anishnabeg, Chippewa, Haudenosaunee and the Wendat, and the Kanyen'kehà:ka Nations. Foundation staff are talented professionals whose work ethic is driven by the ecological crisis. I'm honoured to join this awesome team and bring my experiences and perspective to the work.
I'd like to properly introduce myself. My blood is from England and Japan: my mother is immigrant Tara Cullis, and my father is third-generation Canadian David Suzuki. Through their environmental work in the 1980s and '90s, I learned about the costs to the natural world of our economic path. I was taught I have a voice and a responsibility to use it. And by nature, I could not stand by, so I began in Grade 5, speaking out about what we were doing to our home, the planet. I was a youth activist throughout my teens, working on campaigns in Canada and Japan, speaking out internationally for justice for future generations. Erosion of Earth was erosion of our future. I studied at university, got a BSc in ecology and evolutionary biology and an MSc in ethnoecology, because I needed to learn as much as I could about the natural world through science. And the science was (and still is) very clear: We're on a collision course with the laws of nature.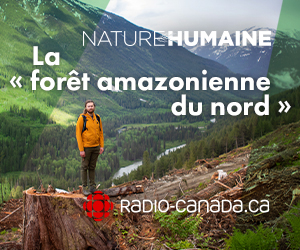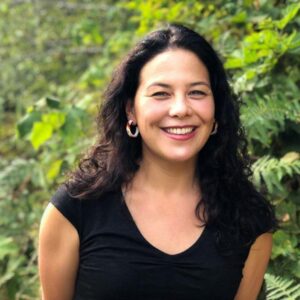 I was also receiving a parallel education. Our Cullis-Suzuki family was sharing time on the B.C. coast with First Nations fighting environmental battles. We made friends who became family. I feel so incredibly privileged and grateful for the grandmothers, grandfathers, aunties, uncles and parents who have claimed me. They recognized my fight for Earth. They adopted me and gave me names that I carry as great honours and that I try to live up to. I have learned from them what generosity is, what responsibility means and how humans can apply resilience and ingenuity toward survival. Thanks to them, I have hope for humanity because I know we have options. Indigenous cultures represent established, successful possibilities for human paradigms that work with nature's laws.
These two ways of seeing have put our path to the future into focus. The way forward must involve the powerful tools of science, and the respectful intelligence and wisdom of age-old traditional knowledge. My mother says the left and right brain need to work together for us to act properly. It's the only way we can navigate the road ahead.
We are in a dire situation. The mainstream colonial paradigm has enabled us to slack off from our duty to future generations and instead focus on growing economic capital (i.e., making money). The reality of 30-year-old predictions is coming to pass. It has already cost the human family dearly, and we've only begun to pay.
Transformation is what we need. Nothing less.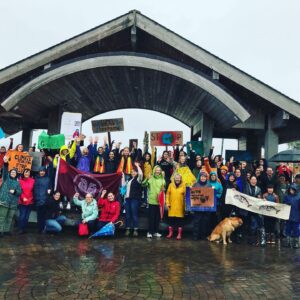 I am galvanized in this moment, because today, due to our experience with COVID-19, we know what a real emergency response looks like. We know our government is capable of radically shifting gears to meet a crisis! Beforehand, I doubted political leaders were capable of collaborating across party lines, following science and moving massive amounts of money to transform the status quo. But in the face of a society-wide planetary pandemic, they did. And while we're not out of danger yet, the response was beyond what they'd led us to believe was possible. Now, at the beginning of this transformational decade, we know what is possible. We can do it. We can surprise ourselves and pull together in an incredible, beautiful way.
My whole life, I've watched my parents work to address environmental crises. The David Suzuki Foundation is their greatest effort. They never give up trying. They truly believe that we can turn this bus around. David raises the alarm. Tara identifies the solutions. I hope I can honour them by bringing action.
Thank you for being on this journey with us. I look forward to working with you to protect nature's diversity and the well-being of all life, now and for the future.
Severn Cullis-Suzuki
Executive Director
David Suzuki Foundation
For further information on the David Suzuki Foundation, click here.
For further information on Severn Suzuki, click here.
Featured images from Facebook: https://www.facebook.com/SevernCullisSuzuki/photos