TD Bank Group bolstered its sustainability efforts in the past year, according to its annual environmental, social and governance (ESG) report, including plans to link senior executive compensation with ESG performance.
TD's 2020 Environmental, Social and Governance (ESG) Report, Adapting with Purpose, outlines how the bank accelerated its efforts, elevated its contributions, and enhanced its oversight and measurement of ESG practices.
The 2020 TD Ready Commitment Report highlights the progress and impact the bank has achieved through its corporate citizenship platform with a focus on financial health, social inclusion, equitable health outcomes, and the environment.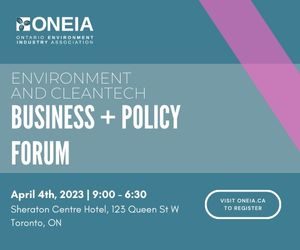 Commencing in 2021, TD will link senior executive compensation with the bank's ESG performance, further reinforcing the importance of ESG as a core component of TD's business globally.
"TD's purpose, to enrich the lives of our customers, colleagues and communities is the foundation of all we do," said Norie Campbell, group head and general counsel, TD Bank Group. "The challenges that came with 2020 have further strengthened our resolve to build a more sustainable and inclusive future. Through our strong commitment to ESG, the actions we are taking will support long-term prosperity and growth, creating opportunity for all to succeed in a rapidly changing world."
Also released is the 2020 Managing Climate-Related Risks and Opportunities Report  – which covers TD's progress implementing recommendations from the Task Force on Climate-related Financial Disclosures (TCFD). This report shares how the Bank is continuing to embed climate-related considerations into its business as part of its broader commitment to environmental transparency and accountability.
Key highlights described in the bank's reports include:
The launch of TD's global Climate Action Plan, which includes:

A target to achieve net-zero greenhouse gas (GHG) emissions associated with its operations and financing activities by 2050, aligned to the associated principles of the Paris Agreement.
An intention to establish GHG emissions baselines across its business and financing portfolio and to work closely with clients as it sets interim GHG reduction goals on the path towards 2050. The bank will report on its progress starting with 2021.
The establishment of a Sustainable Finance and Corporate Transitions Group within TD Securities to provide clients with advisory services and important transition and sustainability-focused financing globally. The bank will continue to work with clients, including those in the energy sector, to deliver advice, financing and support as they build their transition strategies for a low-carbon future.
A commitment not to provide new project-specific financial services, including advisory services, for activities that are directly related to the exploration, development, or production of oil and gas within the Arctic Circle, including the Arctic National Wildlife Refuge (ANWR).
A focus on developing and promoting measurement and tracking methodologies, alongside national, industry and global organizations, to help measure its progress toward 2050 targets.

TD was listed on the Dow Jones Sustainability World Index for the seventh consecutive year; now the only North American-based bank on the World Index.