The annual Top100 Projects report, published by affiliate publication ReNew Canada, features the 100 largest public sector infrastructure projects currently under development in the country. Projects are ranked based on their confirmed project cost (capital or total contracts), and must be in active procurement, assessment, design and/or construction. The projects must also have funding support before being included in the report.
"The value of the Top100 Projects rose to a record high of $273 billion in 2022, and it held steady in 2023 despite changes to the list," said John Tenpenny, editor of ReNew Canada and author of the Top100 Projects report. The top five projects on the list include: Site C Clean Energy Project, GO Expansion – On Corridor Works, Bruce Power Refurbishment, Darlington Nuclear Refurbishment, and the Eglinton Crosstown LRT.
"The list turned over 10 projects, nine of which were due to substantial completion being reached, with one project–the Calgary Event Centre–being canceled. Nine new projects made their first appearance in the report, while Metro Vancouver's North Shore Wastewater Treatment Plant returned after a one-year hiatus with a new construction management team," reported Tenpenny.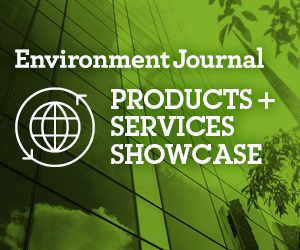 In the 2023 version of the report, the 10 new projects totaled nearly $9 billion, with eight of them falling under the building development sector, with the remaining pair being water-wastewater projects.
Overall, the transit sector leads the 2023 Top100 Projects report with a quarter of the projects, valued at $120.6 billion, followed by the energy sector (11 projects, $50.7 billion), the buildings sector (31 projects, $45.6 billion), and the transportation sector (18 projects, $27.3 billion).
Top100 Projects Report background
ReNew Canada's annual Top100 Projects report—published annually since 2007—lists the biggest infrastructure investments underway across Canada, ranking the largest public infrastructure projects in the country by dollar investment, with input from project owners, governments, crown corporations, and dozens upon dozens of project delivery teams including engineers, architects, environmental consultants, lawyers, insurance and risk management, financiers and many more.
ReNew Canada, an Actual Media Inc. publication, is the only national magazine dedicated to public sector infrastructure in Canada reaching key influencers of Canadian infrastructure projects.
Save the date: Top100 Projects events
On February 21, 2023, senior executives from throughout the Canadian public sector infrastructure landscape will gather at The Carlu in downtown Toronto to celebrate more megaproject development.  And on May 11, 2023 Top100 Projects West will kick-off with a cocktail reception and dinner at the Harbourfront Pinnacle Hotel, Vancouver. Visit top100projects.ca/2022-event to purchase tickets for either event!
To learn more, visit https://top100projects.ca/2023-ranking/ 2023 Top100 rankings
Featured image: Construction activity at BC Hydro's Site C dam in fall 2021. Credit: BC Hydro.