It's been a difficult year for climate conversations in Canada. Record forest fires have forced thousands to evacuate, scorched earth in most provinces, and caused smoke to blow into many communities. Flooding has wreaked havoc on our cities, as deadly downpours have caused unimaginable damage and taken the lives of Canadians. And then there is the summer heat, which has shattered records from coast-to-coast-to-coast, threatening the way of life for people throughout the country.
Canadians are not the only ones who have been adversely impacted. The same fires, floods and record temperatures have struck other countries as well, forcing scrambled evacuations and straining already limited resources. The poorest countries and communities, who have contributed the least to greenhouse gas (GHG) emissions, are suffering the most and are facing a bleak future if climate action is not rapidly accelerated, including the scaled-up provision and mobilization of funding and financing.
A year ago, at the 27th Conference of the Parties (COP27) to the United Nations Framework Convention on Climate Change (UNFCCC) in Egypt, political leaders called for action. Countries, including Canada, resolved to step up and do more to address the global climate crisis, as they have done at each of the previous annual COPs, which have been criticized for much talk and not enough walking that talk.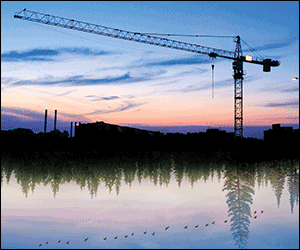 What has happened in the months since then, and what can we expect from this year's gathering in Dubai, which conference leaders state "…will deliver a transformational COP of action"?
The past 12 months
When federal Minister of Environment and Climate Change Steven Guilbeault arrived in Sharm El-Sheikh last November, he delivered a national statement that focused on three key areas:
Encourage others to join Prime Minister Justin Trudeau's Global Carbon Pricing Challenge;
Include, empower, and learn from the most vulnerable nations and communities; and
Work towards the $100 billion climate finance goal by the end of 2023.
Presented alongside the Chilean Minister of Environment, the Global Carbon Pricing Challenge received immediate support from key other countries that have explored or implemented similar initiatives, such as Sweden, the United Kingdom, and New Zealand. Since COP27, the Prime Minister has re-iterated the need for global carbon pricing at key meetings, such as his meeting with European Union President Ursula von der Leyen in Kingston in March — the European Union is by far the leader in carbon pricing, with its longstanding Emissions Trading System — and with Nordic leaders in Iceland in June.
According to the World Bank's 2023 report on the State and Trends of Global Carbon Pricing, 23 per cent of global emissions are subject to a carbon tax or Emissions Trading System, up from seven per cent a decade ago. Canada's use of its carbon tax system is in-line with global leaders in emissions pricing.
Guilbeault expressed his disappointment in what he saw as a lack of strong reference to human rights and the importance of traditional knowledge in achieving climate ambitions, which would have helped to empower and learn from vulnerable nations and communities, notably Indigenous peoples. Canada has set up a number of funding mechanisms related to Canada's partnership with Indigenous peoples on climate, including $29.6 million to advance an Indigenous Climate Leadership Agenda and a $180 million Indigenous Leadership Fund that will support clean energy and energy efficiency projects.
Solving the second area of Guilbeault's statement means, in part, making progress on the third, trying to get developed countries to contribute to reaching $100 billion annually in mobilized climate financing. In May, Guilbeault co-hosted a meeting with Jennifer Morgan, German State Secretary and Special Envoy to International Climate Action, delivering the message that plans were on track to meet the $100 billion goal by the end of 2023. According to OECD data from 2020, the annual commitment from developed countries had reached approximately $88.3 billion. Canada is one of the countries that has since increased its commitment, with Canada now providing $5.3 billion over a five-year period (2021-2026). This represents more than double what Canada had provided over the previous five years.
An update on the progress towards the $100 billion goal is almost certainly to come at COP28, where developing countries will continue to push for much higher financing goals. There is little doubt that much more than $100 billion per year will be required — a 2022 report estimates the annual need at over $1 trillion in emerging markets.
Canadian expectations for COP28
At that same meeting, Minister Guilbeault outlined three additional priorities for Canada heading into COP28 in Dubai:
The need for a global financial transformation to achieve Paris agreement goals;
The first-ever global stocktake under the Paris agreement in enhancing collective ambition; and
Loss/damage financing for the most vulnerable countries and communities.
The first ties in part to the previously mentioned point, the need for increased global financing for developing countries to access to act on climate change. Many countries do not have the financial ability to develop clean energy assets, protect eroding coastlines, or create resilient infrastructure. Doing so will take consistent financial support from the global community. It also relates to the important shift that is ongoing in the private financial sector, where the impact of investment on the climate, positive or negative, is being increasingly taken into account, as is the impact of climate change on the viability of certain types of investment.  This too is an area where leadership from developed country capitals and financial centers will be key, even as we need to support the development of climate finance and climate risk management capacity in the developing world.
The global stocktake (GST) is a review of the progress that countries have made in meeting the commitments of the Paris Agreement. This two-year process is set to take place every five years, and the findings will be presented at COP28. The results of the GST could set the basis for new global targets and/or action plans for the coming years.
Loss and damage financing is a sensitive and difficult subject. It amounts to developed countries (and, to a lesser extent, recently industrializing countries like China) admitting the damage they have caused to other parts of the world due to their historical GHG emissions, and providing financial compensation for the damage. As an example, Pakistan has seen $30 billion USD in flooding impacts but contributes just one per cent to global emissions.
An agreement on the framework of the fund was reached in early November and will be introduced at COP28. The European Union has already announced that they will make a significant contribution to the fund, but what that translates to, and what Canada's contribution will be, is likely to be announced in the first few days of talks in Dubai. We can expect this funding to be a major focus of the official discussions in Dubai and it is unlikely that expectations of  vulnerable developing countries will be fully met – but it will be a start.
COP28's impact at home
The lasting impact of COP28, from a Canadian perspective, could depend on what announcement the government makes in light of recent headlines that the country risks not meeting its 2030 emissions goals. How will the federal government respond on the global stage to its overall climate agenda?
We know that Canada will continue to invest heavily in a variety of funding programs targeted at creating lasting solutions for emissions reductions. We've seen strong commitments recently in electric vehicles and associated infrastructure, biodiversity, and commercializing zero-carbon technologies, to name a few. This will continue, as the government holds environment and climate change as a pillar of its political goals. However, additional commitments announced at COP28 would help Canada's standing on the global stage, showing that it remains on track to significantly reduce emissions by 2030 and its net zero pledge by 2050, despite a few setbacks.
From a global perspective, COP28 is expected to hold some important conversations about international efforts to reduce emissions and to drive funding and financing where it is needed in developing countries to help them achieve sustainable poverty reduction and gain resilience to climate change.  Whether Canada is still seen as catching up to leaders like the EU or can improve its standing as a leader remains to be seen. On a per capita basis, few countries have contributed more to climate change that Canada: meeting and, ideally, beating our 2030 target is essential, as is continued scaling up of our efforts to provide financial support to developing countries, in line with at least our fair share of the global effort.
Laurence Blandford is the Vice President, Strategy Consulting, Climate Change and ESG at WSP Canada. From 2009 to 2011, he was the Lead Finance Negotiator for Canada under the UNFCCC talks, and led the planning and delivery of Canada's first major international climate finance commitment, namely $1.2 billion over 2010-2012, committed at the Copenhagen Climate Conference (COP15) by Prime Minister Stephen Harper.

Featured image credit: COP28 President-Designate Dr. Sultan Al Jaber and United Nations Framework Convention on Climate Change (UNFCCC) Executive Secretary, Simon Stiell (PRNewsfoto/COP28)