The Canada Infrastructure Bank (CIB) and Enwave Energy Corporation (Enwave) have completed a long-term agreement valued at $1.4 billion to accelerate and advance district energy projects in the Cities of Toronto and Mississauga.
The CIB is committing $600 million to the project which allows Enwave to accelerate and scale the build-out of its district energy systems.
"District energy projects align with our priority to invest in clean energy infrastructure which reduce greenhouse gas emissions. As world leaders focus on global climate action, our innovative investment is a tremendous opportunity to make urban communities greener and more sustainable," said Ehren Cory, CEO of CIB.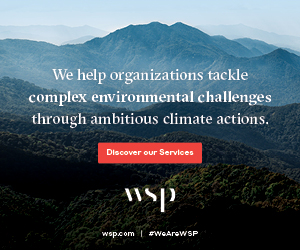 District energy projects help decarbonize connected buildings by reducing typical electricity consumption by up to 80 percent and carbon emissions by up to 60 percent. These systems unlock the potential of energy efficiency and sustainable energy in providing a reliable source of heating and cooling while reducing facility owners' operating costs.
The new investment represents a unique opportunity for Enwave to deploy sustainable technologies, such as wastewater heat recovery and Geoexchange, in delivering community-scale low-carbon energy for new networks in Toronto and Mississauga. Enwave will also expand and enhance the efficiency of its existing low carbon hot water district in Toronto, optimizing the base network. The projects will leverage Enwave's expertise and strengths in design, construction, operations, and maintenance of district energy networks.
The partnership further aligns Enwave's vision of clean energy growth with its owners, Ontario Teachers' Pension Plan Board and IFM Investors, and their commitments to achieve net-zero emissions by 2050.
"This investment from the CIB will be the catalyst for accelerating impactful low carbon energy projects," said Carlyle Coutinho, CEO, Enwave Energy Corporation. "In collaboration with the City of Toronto and City of Mississauga, Enwave is committed to deploying advanced and innovative low carbon energy solutions at scale enabling a leap forward in the energy transition."
The projects are expected to help reduce greenhouse gas emissions by more than 67,000 tonnes every year.
Feature image from Enwave: The Deep Lake Water Cooling system has three five-kilometer pipes that extend deep into Lake Ontario, allowing 4 C water to be pumped through its system.