Mark Sutcliffe, Mayor of the City of Ottawa, is receiving $350 million in federal funding to contribute towards the purchase of 350 zero-emission buses and install related charging infrastructure for Ottawa's bus fleet.
These new electric buses will replace current diesel-powered buses in the city's public transit fleet. The city will install the required charging infrastructure, build a new vehicle storage facility and upgrade two existing ones, and purchase other related infrastructure to maintain and operate the battery electric buses.
"Any investment in public transit in Ottawa is an investment in the environment. With the new funding for our zero-emissions bus program the Government of Canada is contributing to these shared and critical priorities," said Sutcliffe. "These new buses will help OC Transpo continue its work towards reducing greenhouse gases and convert our fleet to zero-emission electric fuel."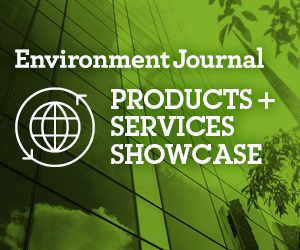 The electrification of vehicles is a key initiative toward the City of Ottawa's Energy Evolution Strategy goal of reducing GHG emissions in municipal operations by 100 per cent by 2040 and demonstrates the city's commitment to lead by example. With the gradual phase-out of diesel buses as they reach the end of their life cycle, OC Transpo is targeting a fully zero-emission bus fleet by 2036.
At its meeting on January 25, 2023, Ottawa City Council will consider the budget authority requests to begin the procurement of zero-emission OC Transpo buses and related charging infrastructure.
Public transit is key to creating sustainable economic growth and more inclusive communities. This investment will create jobs, improve user experience, and help the City of Ottawa and Canada get to net-zero by 2050.
The Government of Canada is contributing $350 million to this project through the Zero Emissions Transit Fund.
The $2.75-billion Zero-Emission Transit Fund is now accepting applications under the Planning and Capital streams. Eligible applicants can seek funding to help cover planning and capital costs related to electrifying school transportation and public transit systems, including the purchase of zero emission buses and related infrastructure. This Fund is closely coordinated with the Canada Infrastructure Bank's commitment to invest $1.5 billion in zero emission buses as part of its three-year Growth Plan. For further information, visit: Canada Infrastructure Bank – Zero Emission Buses Initiative
Featured image credit: OC Transpo.