How do Canadians access the right resources to move the needle on accelerating cleantech solutions for the energy transition? This was the main theme of the 9th Annual LumeSmart EarthDay Conference and Trade Show held on April 21, 2023.
The goal of the conference is to facilitate discussion on cleantech by providing attendees with the opportunity to learn about available support from a panel of industry professionals. The event was held in a hybrid form allowing attendees to join virtually or in-person at the Ontario Investment and Trade Centre in downtown Toronto. 
The EarthDay conference was initiated in 2015 by LumeSmart Inc. Founder and CEO, Shohreh Sabaghpour. LumeSmart is a leading provider of LED Lighting that specializes in advanced, eco-friendly lighting solutions. Sabaghpour built the annual conference with the vision of "Making peace by increasing harmony between human, technology, and nature."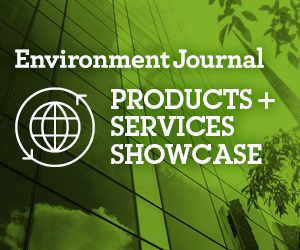 LumeSmart Inc. Founder and CEO Shohreh Sabaghpour, founder of the LumeSmart EarthDay Conference and Trade Show.
It is widely understood that there is a need for an acceleration of energy transition to help Canada achieve its renewable energy goals. However, the real challenge lies in finding tangible ways to expedite the process. The conference responds to this challenge by providing solutions from the private a public sectors to help businesses that are working to move the needle in the transition to clean energy.
Each panelist approached the topic with a unique angle. Some work directly in energy while other are involved in investing and banking. The various presentations pointed out the impact their organizations have had, goals they have for the future, and ways in which they can help accelerate energy transition. Hearing from a professionally diverse group of panelists provided a comprehensive toolkit of cleantech solutions. 
Investments to support decarbonization
The first speaker, Lora Field from the Ontario Ministry of Economic Development Job Creation and Trade, discussed what the province of Ontario is actively doing to grow the cleantech sector. Field's presentation demonstrated how Ontario has been a leader in energy transition. She shared IESO's  Pathways to Decarbonization report and Ontario's Low Carbon Hydrogen Strategy. She also discussed where we are in terms of carbon storage and the next steps being taken. After providing significant information, she shared some cleantech accelerators available demonstrating substantial ways that Ontario is available for support.
Next on the docket was Bryan Tyers from Invest Ontario. Invest Ontario is an investment attraction agency that aims to "improve investment and foreign direct investment attraction to Ontario through a customer-centric, proactive lead generation approach." Tyers showcased how the agency helps investors and showed numerous reasons why investing people should be investing in Ontario. 
Boushra Barakat from Clean Energy Business Council (CEBC) discussed opportunities for energy transition between Canada and the MENA region (a grouping of countries situated in and around the Middle East and North Africa). CEBC works to create a dialogue about clean energy between the private and public sectors. In Barakat's presentation, she highlighted collaborative opportunities such as joint research and development, technology transfer, and carbon capture, storage, and utilization.
After a brief networking break, Vienna Zhou from TROES, took the podium with her presentation on utilizing energy storage to enable microgrids. TROES offers an AI powered solution that allows businesses to lower energy costs, reduce their carbon footprint, and increase energy reliability.
The final presentation came from Bradley Cheuk from The Bank for Canadian Entrepreneurs (BDC). BDC touts itself as a flexible, patient lender, making their services ideal for innovators in the energy space. Late last year BDC announced the $400 million Climate Tech Fund II, a renewed commitment to play a leadership role in creating world-class Canadian cleantech champions. The new envelope brings the Fund's committed investments in the innovative cleantech/climate tech sector to $1 billion.
This year the conference focussed on cleantech geared toward the energy transition. (Image courtesy of Richmond Hill Economic Development.)
Where do we go from here?
We are at a crossroads in energy transition where we can either choose to ramp up our efforts or remain on our current path. Many businesses want to accelerate but are finding road blocks along the way. Conferences like LumeSmart EarthDay are necessary as they showcase where we are as a society in terms of progress and provide examples of tangible solutions that will allow us to continue to grow and improve in a way that will allow us to meet our goals.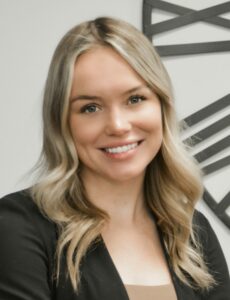 Jennie Hornick is in the process of completing her publishing certificate at Centennial College to complement her Bachelor of Arts in Media Studies from Western University.
Featured image credit: Getty Images.