Through a two-year $43 million pilot project, the Alberta government is kick-starting an expanded electronics recycling project that will help municipalities divert more reusable material from landfills.
The Alberta Recycling Management Authority (ARMA) will use reserve funds to recycle up to 24,600 tonnes of electronics products that were not accepted previously in the program.
"An expanded electronics program has the potential to inject $30 million annually into Alberta's economy and support 360 additional full-time jobs in the recycling sector," said Jason Mixon, Minister of Environment and Parks. "These new jobs will come from increased demand for electronics collection and transportation, as well as jobs associated with processing and manufacturing the recycled material into new goods. ARMA has a strong record already, and recently hit a major milestone of 10 million electronic products recycled in Alberta. This expansion will help us recycle even more."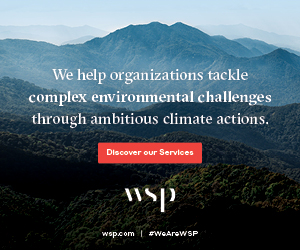 Municipalities will receive funding for collecting the additional electronics included in the recycling expansion. Currently, municipalities do not receive compensation to manage electronics that are outside ARMA's existing program.
The expanded electronics recycling products include: audio visual equipment, telecom, cell phone and wireless devices, electronic gaming equipment, small home appliances, portable power tools, toys, musical instruments and solar panels. There will be no cost to consumers to recycle the additional products during the pilot.
"We are excited for the many opportunities and benefits an expanded electronics recycling program could bring to Alberta's burgeoning circular economy while continuing to contribute to the global effort to reuse and reduce waste," said Ed Gugenheimer, chief executive officer, Alberta Recycling Management Authority. "We're confident we can do this because Albertans are our biggest champions and demonstrate on a daily basis a strong culture for recycling."
The expanded program is expected to divert up to an additional 12,300 tonnes –the equivalent weight of 8,785 average cars – from landfills annually.
"At eCycle, we are very pleased to see Alberta take the necessary steps to protect the environment and keep more electronics out of landfills. We have a long history in Alberta and look forward to the future and working with the great Alberta municipalities to create new jobs and continue serving Albertans," said Scott Loughran, vice-president of operations, eCycle Solutions Inc.
Many collection sites have implemented COVID-19 mitigation measures and continue to manage electronics recyclables. This initiative could help offset other waste products currently destined for landfills as a result of the pandemic's impact on reduced sorting capacity at some municipal sorting facilities.
The pilot will inform the possibility of a permanently expanded electronics program. ARMA will conduct community and stakeholder engagement prior to launching the two-year pilot.
Alberta set up Canada's first end-of-life electronics recycling program in 2004. In 2018, the Alberta recycling sector's annual economic value was estimated at $700 million in gross value add and created more than 7,500 direct, indirect and induced jobs, from which $180 million and 1,570 jobs are attributed to ARMA specific programs.
For further information, visit Alberta Recycling Management Authority.