Heavy industry in Canada is preparing to significantly reduce greenhouse gas (GHG) emissions but will need critical government support to achieve emission targets, according to experts at an online roundtable yesterday.
Presented by Corporate Knights as part of its "Building Back Better" series, the roundtable featured policy experts who said that even "smokestack industries" in Canada can become low-carbon sectors using existing technology. But industry representatives argue that in order to make the necessary changes, they'll require government subsidies.
The discussion is part of a series of roundtables and reports that offers compelling analysis on how a post-COVID stimulus could help to green industry and revive the economy. The discussion is hosted by Diana Fox Carney, economist and public policy expert.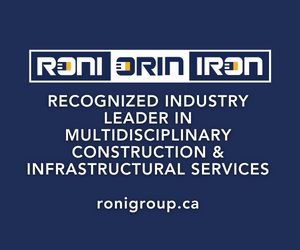 Panelists for the May 13, 2020 edition included:
• Chris Bataille, Lead Author, Intergovernmental Panel on Climate Change
• Denis Leclerc, CEO, Écotech Québec
• Mark Rowlinson, Chair, Blue-Green Canada
• Kent Stuehmer, Vice President Cement Operations, Lehigh Hanson Canada
• Nick Xenos, Executive Director, Centre for Greening Government, Treasury Board of Canada Secretariat
Expert commentators included:
• Terri Lynn Morrison, Director of Strategic Partnership, Indigenous Clean Energy (ICE)
•  Dave Sawyer, Chief Economist, Canadian Institute for Climate Choices
•  Jo-Anne St. Goddard, Executive Director, Recycling Council of Ontario
•  Ralph Torrie, Senior Associate, Sustainability Solutions Group and Partner, Torrie Smith Associates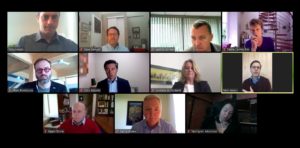 Roundtable Participants
The experts provided an informed overview of the challenges and opportunities ahead. Currently, manufacturers generate more than 10 per cent of Canada's gross domestic product, export more than $354 billion in goods annually, and employ 1.7 million Canadians. Energy-intensive heavy industry – including steel, cement, pulp and paper, and chemicals – accounts for 85 per cent of the sector's emissions.
A new report proposes $5 billion in federal spending over the next decade to purchase emission reductions from the steel and cement industries. Such a program would help unlock $37 billion in private-sector spending, generate the equivalent of 24,000 full-time jobs annually and reduce emissions by eight million tonnes per year by 2030, according to analysts Ralph Torrie, senior associate of the Sustainability Solutions Group and Chris Bataille, a researcher at the Institute for Sustainable Development and International Relations (IDDRI).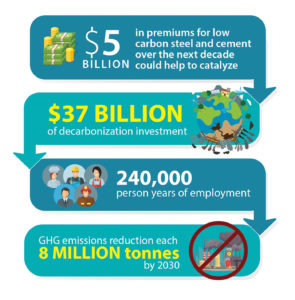 Bataille also pointed out that not just governments can provide clean procurement.  "Apple is the 'buyer' in the Elysis zero GHG aluminum project with Alcoa and Rio Tinto," he added, referring to the world's first carbon free aluminum smelting process. "What if Tesla and BMW built and branded their electric cars with green steel, and charged their customers the necessary $200-400/car?  This would be all the necessary 'lead market' needed to transform the best available commercial technology for steel production."
Mark Rawlinson, chair of Blue-Green Canada, suggests that going forward Canada needs to make a substantial investment in order to successfully decarbonize and improve old steel mill infrastructure. "Both steel and aluminum continue to be plagued by enormous over capacity in the global market," he said. He pointed out high carbon producers and recommends a universal system to account for carbon in the price of steel and aluminum.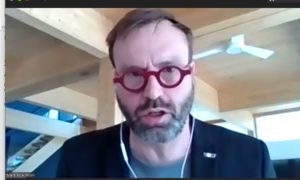 Mark Rawlinson 
Jo-Anne St. Goddard, executive director of the Recycling Council of Ontario, spoke to the importance of the advancement of circular thinking in the resource recovery industry. "Some of the cheapest disposal in the world happens here," said St. Goddard. "We don't support the recycling industry as we should."
To improve the economics of recycling, she emphasized the need for distinct measures: procurement that harnesses the buying power of the federal and municipal governments; better policy to require circular solutions through supply chains and a bolstering of mandatory recycled content; and, bans on disposal and supplementary policies to provide recycling industries with a sustainable supply of material.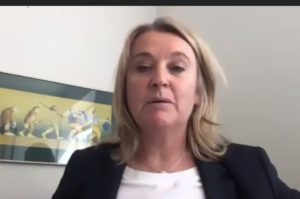 Jo-Anne St. Goddard
Denis Leclerc, CEO of Écotech Québec focussed on opportunities and solutions through cleantech. Referencing his experience in the Canada Cleantech Alliance, Leclerc reports that other countries are pleased to see the scope of cleantech solutions available in Canada. He would like to see more matchmaking domestically, through a creative version of trade commissioners. "Why don't we have trade commissioners in each province and their task would be to accelerate matchmaking between manufacturing companies and cleantech solutions?"
"It's our way of thinking and teamwork that is important for our recovery," added Leclerc. "We have an opportunity to change the climate positively, and to build a strong and sustainable recovery."
To read the Building Back Better report, click here.