The Alberta government is investing $50 million to create the new Clean Hydrogen Centre of Excellence, which will drive innovation in the production, deployment and use of hydrogen across the economy. The centre is a pillar in Alberta's Hydrogen Roadmap, which lays out the path to growing the provincial hydrogen economy and accessing global markets.
The province of Alberta is already the largest hydrogen producer in Canada. Hydrogen is expected to be a $2.5-trillion to $11-trillion industry worldwide by 2050 and the province is preparing to emerge as a leader in that global market.
"Hydrogen offers a huge opportunity for the future of our energy sector, and Alberta is stepping up. We are making sure our energy industry can compete on the international stage and continue to show the token Alberta innovation that has already made us one of the best and most responsible energy suppliers in the world," said Alberta Premier Jason Kenney.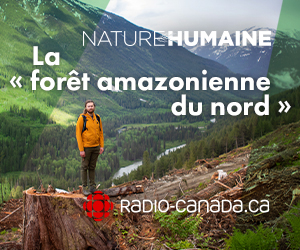 The centre of excellence will support research, development and demonstration that helps companies and entrepreneurs building hydrogen technologies. It will bring together industry, researchers and small businesses from across the province to take technology that is in the early stages of development and get it ready to move into the global marketplace.
The centre of excellence will be funded through Alberta's Technology, Innovation and Emissions Reduction (TIER) program. It will aim to draw in an additional $150 million from other levels of government and private sector investments over a four-year time period.
"We are proud to support the Clean Hydrogen Centre of Excellence through our TIER fund," said Jason Nixon, Alberta's Minister of Environment and Parks. "Alberta continues to be a leader in innovation in the energy sector, and this centre will build on the excellent progress our industries are making in lowering emissions and producing reliable and affordable energy."
Alberta Innovates, with its proven track record of accelerating Alberta-made technologies, will operate the centre of excellence and integrate it into Alberta's existing innovation support systems to deliver testing, demonstration, piloting and validation capabilities needed for a hydrogen economy in Alberta.
Early goals will include identifying investment and partnership opportunities as well as collaborating across the hydrogen value chain to establish hydrogen research and innovation programs.
Alberta Hydrogen Roadmap, released in November 2021, outlines the path for the province to play a substantial role in the clean hydrogen market. This includes integrating the use of hydrogen within Alberta's existing energy systems to build demand and developing the capacity to export clean hydrogen to international markets. The roadmap aims to reduce 14 million tonnes of greenhouse gas emissions by incorporating clean hydrogen into existing industries.