Effective January 1, 2020, the federal pollution pricing fuel charge will apply in Alberta. The Government of Canada is taking action to make sure that there is a price on carbon pollution across the country. The program is expected to help protect Canadians from the costs and dangers presented by climate change and to support the transition towards a more innovative low-carbon economy, while ensuring that polluters pay.
Last June, the federal government announced that the pollution pricing fuel charge will apply in Alberta effective January 1, 2020, as a result of the province's repeal of its carbon levy. The Government also indicated that it would monitor any proposed changes to Alberta's large industrial emitter system and would undertake another benchmark assessment once sufficient details about the new system for large emitters are available.
In Alberta, more than half the province's emissions come from industrial sources. Approximately 100 Alberta companies fall into the category that will pay the industrial carbon tax, including oil producers, coal and natural-gas power plants, fertilizer makers and chemical companies.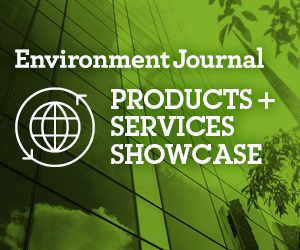 Alberta's Technology Innovation and Emissions Reduction (TIER) regulations—which were announced on October 29, 2019 and will come into force on January 1, 2020—meet the federal government's stringency requirements for carbon pollution pricing systems, for the emission sources they cover. Accordingly, the province will not be subject to the federal "backstop" output-based carbon pollution pricing system. Alberta's TIER facilities can apply to Environment and Climate Change Canada and the Canada Revenue Agency in order to register as an emitter, enabling them to obtain fuel without the charge applying.
The Department of Finance Canada has recently released a set of draft regulatory proposals under the Greenhouse Gas Pollution Pricing Act, integrating TIER facilities with the federal fuel charge. The regulatory proposals also include measures to ensure other relief related to the federal fuel charge applies appropriately in Alberta, including relief provided to greenhouse operators, remote power plant operators and fishers.
"Canada's Climate Plan gives provinces the flexibility to design a carbon pricing system that best meets their unique needs while ensuring all systems are stringent, fair, and efficient," says Jonathan Wilkinson, Minister of Environment and Climate Change. "We look forward to working with the Government of Alberta to ensure the federal and provincial pricing systems function well together. It's good news that Alberta's government has adopted an effective price on carbon pollution for its industry sectors, building on over a decade of experience with pricing pollution from industry in the province."
Canadians are invited to provide comments on these draft regulations by January 10, 2020. To provide a comment, click here.
Written correspondence related to this consultation can also be mailed to:
Carbon Pollution Pricing
Department of Finance Canada
90 Elgin Street
Ottawa, Ontario
K1A 0G5
Featured image by Julia Kilpatrick, Pembina Institute.