The province British Columbia is contributing $2 million from the Innovative Clean Energy (ICE) Fund to support the engineering and design of a first-of-its-kind plant in Merritt to capture carbon dioxide and convert it to clean fuels, creating new jobs and economic opportunities in B.C.'s cleantech sector.
"The Merritt Electro Fuels Project advances made-in-B.C. technology to capture carbon dioxide directly from the atmosphere and convert it into clean fuels," said Bruce Ralston, Minister of Energy, Mines and Low-Carbon Innovation. "This innovative, world-leading project will support our economy's shift away from fossil fuels while creating new jobs and opportunities for British Columbians."
Squamish-based Huron Clean Energy proposes to finance, design, build and operate a first-of-a-kind commercial plant, which will capture carbon dioxide from the atmosphere and convert it into low-carbon synthetic fuels that can be used to replace standard diesel, marine and aviation fuels, through a process called Air-2-Fuels. The project will use BC Hydro's clean and renewable hydroelectricity, and integrate green hydrogen production. This aligns with the B.C. Hydrogen Strategy, a blueprint for how renewable and low-carbon hydrogen will support B.C.'s climate goals and create new jobs in B.C.'s growing clean-tech sector.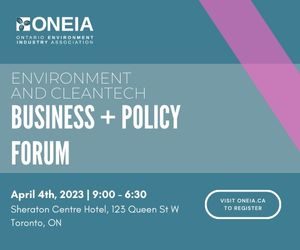 Huron Clean Energy's Merritt Electro Fuels Project will help meet the CleanBC goal of developing 650 million litres of new renewable fuel production capacity in B.C. An estimated 620 direct jobs will be created during the design and development phases of the project, with another 4,780 direct jobs during construction and 340 long-term jobs during the plant's operation.
Huron has an equity partnership and land-lease arrangement with the Upper Nicola Band, which will receive a substantial part of the equity interest in the project as consideration for the land lease and other services. Huron has entered into a partnership with Oxy Low Carbon Ventures and also has an exclusive licensing arrangement for Canada with Carbon Engineering, a B.C.-based company leading the world in "negative emissions technology" that removes carbon dioxide directly from the atmosphere through direct air capture.
"By working together in partnership with the Upper Nicola First Nation, we are funding new, innovative technology to advance reconciliation and build a low-carbon future for B.C.," said George Heyman, Minister of Environment and Climate Change Strategy. "Through CleanBC, this project upon completion will significantly reduce emissions while creating long-term, clean jobs for people in the Nicola Valley."
The Merritt Electro Fuels Project is expected to prove the technical and business case for direct air capture and fuel synthesis, which could lead to the development of other commercial plants across Canada and other jurisdictions.
Featured image: Huron Clean Energy received $2 million from the B.C. government to fund the design, engineering and construction of a new carbon capture energy plant in Merritt. Huron is working in partnership with Carbon Engineering, which has operated direct air carbon capture technology in Squamish since 2015. The image is a rendering showing what one of its large-scale Direct Air Capture plants could look like. (Carbon Engineering)